hello j-buddies..

want to know that is the best oil for my engine... im currently running my ld9 turboed and im using 20/50. My car is a 96.

Is this the best oil weight or should i use something different..

thanks

20W-50? That's what my 280Z originally called for and I'm running 10W-40 after seeing how thick it is.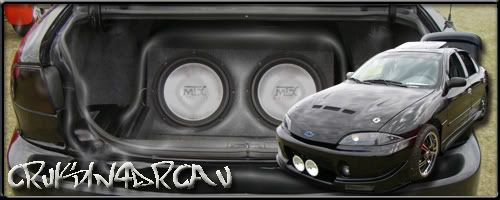 5w-30 is what it calls for stock from the factory, and what I use.
I know some people running oil cooled turboes will run a little thicker, but 20w-50 is too thick.
FU Tuning
Im using oil coller too and this is a race car actually, so which one you guys recommend?

10w/30 or 15w/40 better ?

Thanks

I use 10w-40 in mine. Sometimes I use 10w-30. Doubt it makes much of a difference.
12.6 @ 114.6 MPH
'02 Z-24 Supercharged
13.7 @102.45 MPH Third Place, 2007 GMSC Bash SOLD AS OF 01MAR08
Maybe 5w40 ? I once used 20w50 in a 95 civic 1.6 vtec thinking that thicker was better. About 1000 miles later the engine spun a bearing. I later learned that newer car engines, especially imports have very tight bearing clearances and 20w50 was too thick to properly lubricate these tight clearances., that's part of the reason that some new cars are now using 0w30. It's always best to use the factory recommended SAE, API and ILSAC classifications and ratings. The engineers that design and build vehicles didn't just get an engineering degree from a cracker jack box. They know what's best for the vehicles.

A lot of newer cars using 0w30? I don't think changing the winter number would make much difference. I know a lot of new cars are using 5w20 though.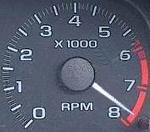 i find it amusing that SHOoff has nothing better to do but follow me around & be an unhelpful dick in even cross-forum. - Jon Mick
I used to run 5w40 in my Eco N/A. after reading a massive essay I'm going to be switching to a 0w30 with the turbo as well as adding an aftermarket oil cooler. it's one thing if your engine is built to the tits and all you do is race with it, but you have to balance oil pressure (which increases with a heavier oil) and oil flow (which increases with a lighter oil. a heavy oil will be very hard on a stock oil pump. It really all depends on your car and all the specifics of your build, but just remember, the thickest oil you can get away with isn't always the best. I know guys who run 0w20 in their old chev 350s and swear up and down by it. if I can find the link to that page I'll definitely post it. it takes about an hour to read everything but its easily one of the most educational pieces of writing I've ever read... about engine oil that is :p


Turbocharged '04 Cavalier