While rebuilding a motor for my Dirt Track Cavalier, I installed a 94 Camshaft into a 97 Block, did not realize this until we hooked everything back up and changed the intake fuel rails from a 94 intake to a 97 intake, one does a workaround exist for the Position Sensor which the 97 computer is looking for but cannot find, for instance how do you use a Saturn style CPS on a cavy, or should I change the engine harness and computer to a 94. Instead of pulling the whole motor and swapping.

You could possibly find a Saturn MSD cam sync generator.
I do not think they are made anymore though.
I felt like looking some more...
http://www.jegs.com/InstallationInstructions/100/121/121-8914.pdf
http://www.summitracing.com/parts/msd-8914
Edited 1 time(s). Last edited Tuesday, July 09, 2013 6:16 AM
Thanks, I did find a different part number MSD Cam Sync Generators 2348 that I am going to try and find

last i knew cory zepp (z's z) was selling an msd cam sync generator... might wanna ask em...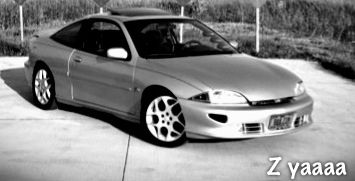 M45/OS crank/2.4 snout. Now with 5 speed! It's nice to be injected but I love being blown!
Dropped the 97 Motor in the 93 Body, ran fine until a blew a rod below the water pump, and busted the radiator in the middle of a race.