As of this morning, my car has been stolen from outside my house. it's a Black cavi, dual magnaflow exhaust, with a VIS drift kit.
Enkei RPM2 gunnmetal wheels, shorty antenna, with DC2 seats inside.
the front bumper and left fender's got damage on it. There's a square hole in the center of the bumper. There's also a black spiderman toy hanging from the mirror, if that helps.
Inside, there's a momo mellenium 2 steering wheel with matching shift knob, Pioneer UB7000 Deck and remote.
This car means a lot to me, and I know ICBC won't give me a lot for it......anything you see, please report it to 911 right away, or call me at 77788835489....
Thank you all...
pics at this thread:
http://www.bcgme.ca/forums/viewtopic.php?t=2944&highlight=3500+later
please be aware if u see items for sale on these things. I have serial number records to back up the shif knob, deck and steering wheel as well. thanks.
that sucks. so where was it stolen from ie location?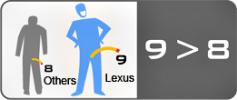 any luck?
Did I mention I drive a 2000 Lumina now?-----wigm-tuners.org member