well at work today( for not even 2 hours) i came outside to see this...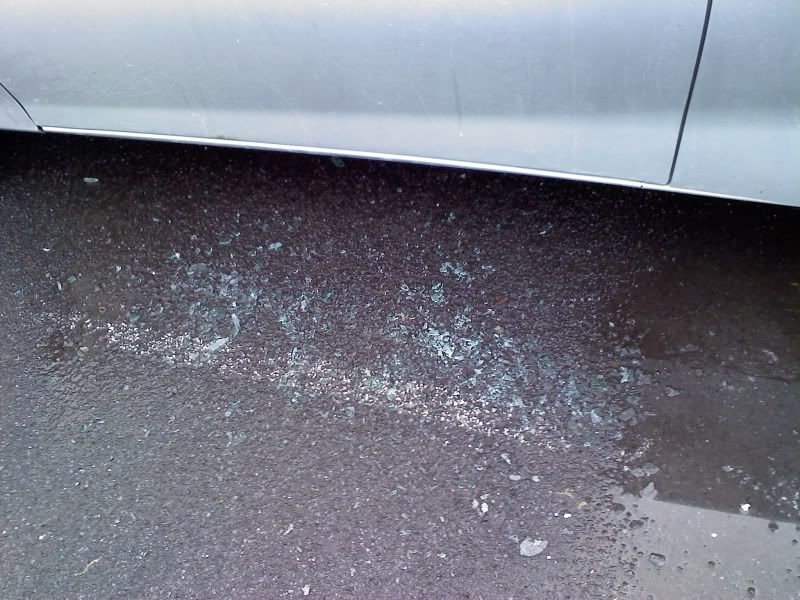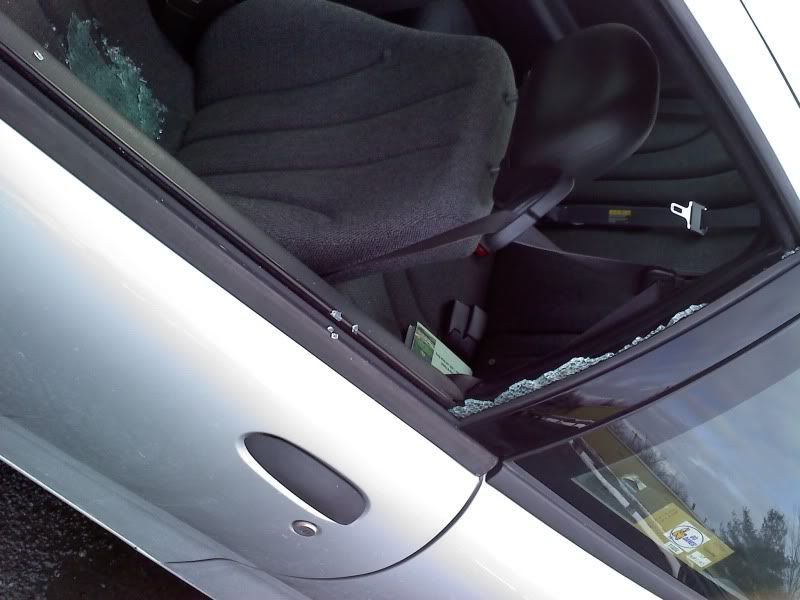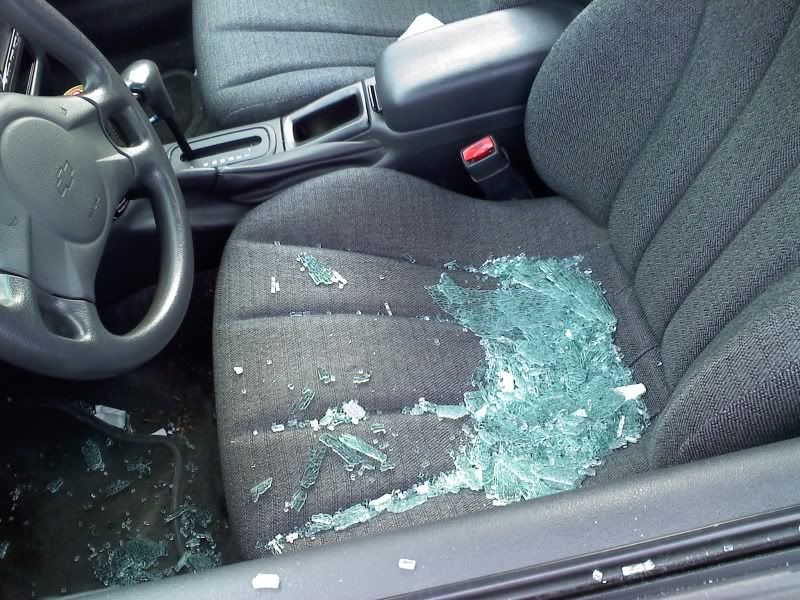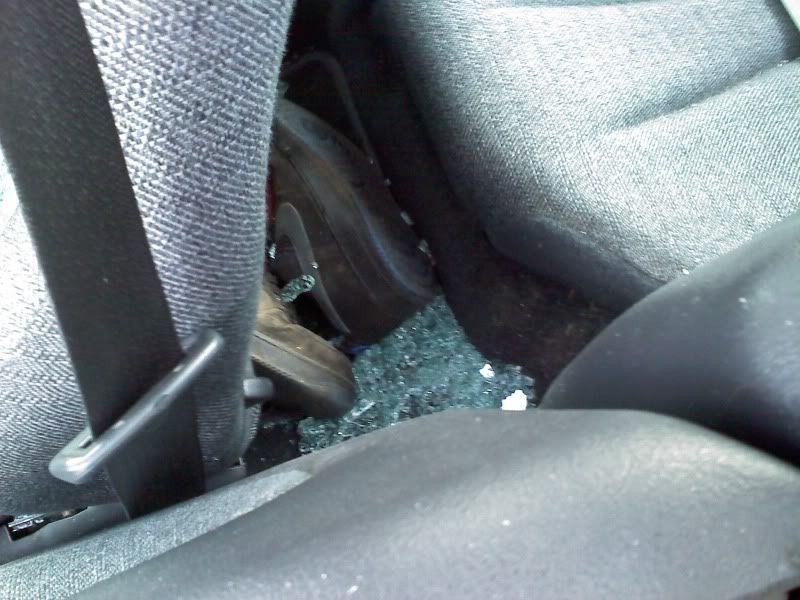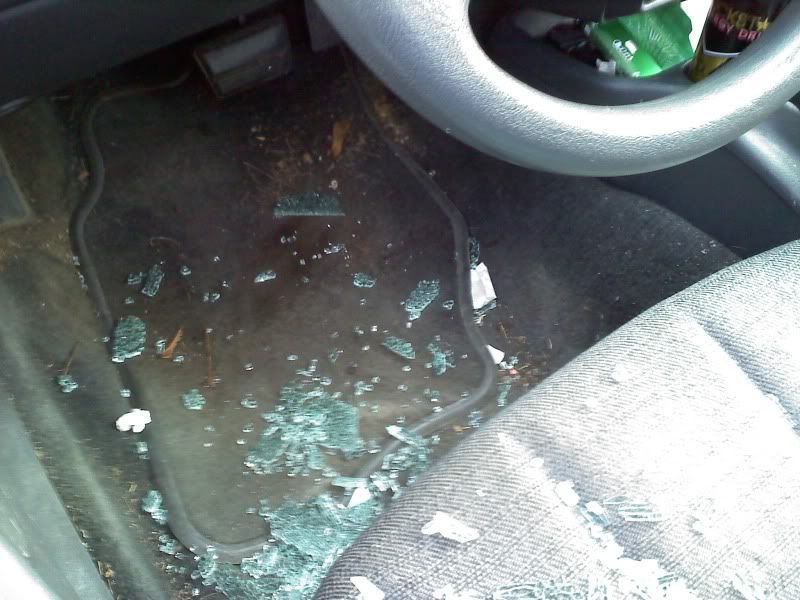 a navigation unit was taken and also my digital camera.. sucks really bad!
but at least someone will be getting some good x-mas presents this year!
too bad i lost all of my pictures though


sucks to hear .

Believe on the Lord Jesus Christ and you shall be saved Acts 16:31

Patriotism is supporting your country all the time, and your government when it deserves it.
" Mark Twain "

you need to hook one of these up to an alarm
http://www.youtube.com/watch?v=LQbHnLSasfQ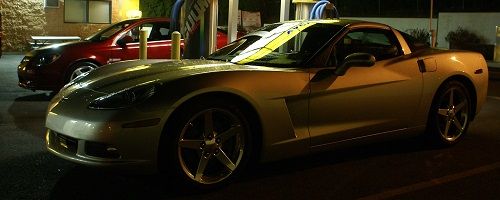 Leaving a GPS on your windshield and walking away is asking for it.
Sucks to see though. I always try to remove/hide mine before I leave the car.
If they were REALLY hungry, they would have gotten the CD player too
Eternal wrote:

If they were REALLY hungry, they would have gotten the CD player too
I was gonna say it looks like you still managed to keep your head unit there. And I always had that fear of someone stealin my blackberry/digital camera outta my car (I refuse to leave either in there ever unless Im right beside the car or within constant eyesight/earshot) as it doesn't suck as much to lose the merchandise as its replacable, but the photos you took if you didn't get a chance to upload 'em and had some good ones, you'll never see 'em

Sorry for your loss but at the same time as you mentioned, you'll be gettin somethin good now lol I always wondered why more cars weren't broken into more often that left the GPS' out there's so many ppl with 'em now its nuts lol But all in all everythings replacable, a lifes not

- T.
Suction cup marks on windshields seem to be a thing for thiefs look for.
With the price of some of these units they should be able to afford them now!
FOR SALE
the gps was hidden! thats one of the reasons i think it was someone who worked with me... it was plugged into the cigarette lighter near the passengers feet.. and the actual screen was on the passenger seat under a hat..
camera was in the center armrest.. i always had problems with the cord so alot of the pictures werent uploaded

i think im going to print something out and leave it at work asking if someone here took everything from my car you can have it but please return the SD card.

you never know! haha wishful thinking at its best...
im still wondering if my job will compensate me for the stolen items or damage... id guess not..
just a @!#$ty day

Sorry to hear that man. Window Tint will go a long way.

Heh, sorry to hear bud. This reminds me of the time I had gotten a Crime Prevention Notice from my local PD while my car was in a parking lot for a train station because of my GPS. I'll probably take a pic of it to show.
"United by Individuality"
"If life is a joke, why aren't we laughing?"
"Normality depends on one's perception of reality."
http://www.cardomain.com/ride/3820803
Sucks to hear. Reminds me of my neighbour ringing my doorbell at 4am and saying "I think someone broke into your car". I look over and see the trunk up and driver window smashed.... I hate people.