That sucks to hear Ben, I am glad you are safe... This is what happened to my car as well..
Right after Turbo was finally finished and the car was pretty much done:
2 Weeks later pulling into a car show ( regular driving like 15mph ) Four wheel studs broke off, ruined the fender, scratched up the rim, tear up on the side skirt, and cracked the bumper.. luckily the hood was safe..
Sold it for like 400 bucks a few weeks later after I parted out what I could...
.
.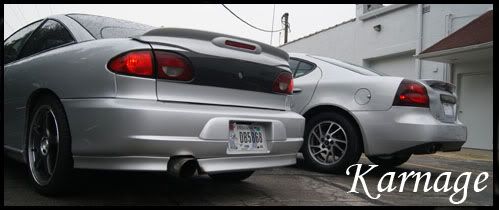 Wow, I had the exact same thing happen to me.
But my car had a molded body kit, after that, seams popped.
Then I started transforming it back to stock.
It totally ruined my MOJO, lol

Just saw this... This really sucks. Your car was one of the most iconic cav's I've ever seen on this site. What a loss.