Ok guys...im upset right now seriously upset. long story short.....
I own a 1997 Nissan Altima (Engine blew gaskets...oil everywhere really bad misfire/timing, no struts or bushings, tires blow left in right, car stalls alot, getting junked today)
THIS ONE HURTS!!!
1997 Chevy cavalier(RIP) The engine blew out or is on its way, the other day i was heading to lake welch in NJ i noticed the car stalled and stood at 50mph (Okay i know these 2.2 are not fast but this is ridiculous) i was saving up money for a engine swap and turbo, i needed the nissan to buy me some more time while i prep the cavy. (the nissan was going to cost more to fix up and it needed alot including body work and paint job.) ANYWAY....she stalled when I went to hit the brakes to pull over a loud thump came and the brakes WAS NOT WORKING. so she slide into the dirt, on my way back she couldn't pass 40.....da da da something said get a tow truck NOW...but no not me seeing how i did so munch work on this car myself (Cause these mechanics in NYC are f*in thieves haven't meet a REAL one yet. (One time they said I needed new mounts when the MAP/MAF was the fault....stupid i never attended any schools just my pops and friends trained me ASE mechanic another has a degree in this @!#$.) When I got home, i notice the car mad a really really bad smell like gas and burning metal i opened the hood and smokey and blue exhaust was sitting on my heads saying 'lalala remember the plug that got stuck, well little shard got in and it killed ur heads and valves!'
NOOOOOO!!!!!!!! WTF!? I took car of her! Ms. B was soooo good to me....i damn near rebuild the car. i did all the basic maintenance first then little by little put some mods on...i just got rid of the spectre crap and got a AEM, along with a magnaflow muffler and catalytic. me and my gf are pissed, we lost two cars in one week. while the nissan wasn't kept up on as well as the cavy i did the basics oil, flush, plugs, wires, gaskets etc) I don't know what to say or do. i removed the mods and put stock on...im going to sell her or junk....Im sorry jbody i love chevy and all but this is the 3rd GM car that went out on me over stupid @!#$. my friend had an acura a piece of a hard metal fell in and his car chewed it up and out.....i cant take this anymore...is The at least one cavy i can built up? this is my second one cause the first got wreck by some dick in a civic trying to beat Dodge SRT (he had no chance wtf is wrong with him????) or should i scream Honda, Nissan and Acura???? Changed engines???? 3.1?3.4?2.4??? I need to get back on the road both cars are down and I dont have patient to throw my money into @!#$ty engines. i took very very good car of that cavy this should not happen.........what to do???

" I installed a I7 cpu in my car ...so that means I can overclock my engine now????"
UPDATE: Just junked the nissan for 350, and spoke to a auto wreck they have a 2.4l twin cam for $450 with 74xxxx miles! now can I use the same tranny? or do I need the ecu wiring etc etc its from a cavalier LS sedan model. needs answers FAST!


" I installed a I7 cpu in my car ...so that means I can overclock my engine now????"

I did not read a bit of that..
Carry on..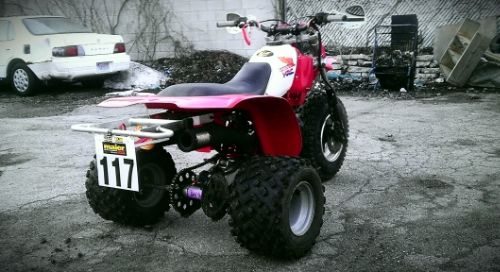 Huh??? I don't get that you mean?


" I installed a I7 cpu in my car ...so that means I can overclock my engine now????"

he meant that the whole post was garbled and unreadable.
if you have the 2.2 stay with a 2.2 or go with a v6 if youre looking to change things. going to a 2.4 from a 2.2 is a whole different driveline. if youre in the city hunts point lkq would be a good place for a engine with a warranty. im about 45 mins from there and theyve done good by me before.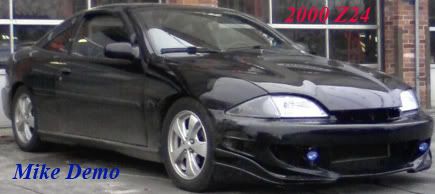 Hmmm I understand yeah....kinda confusing. Lol. Thanks what I mean is can I swap my 2.2 for a 2.4l and keep the sametranny and ecu? Or am I better off finding a donor car? I found a 2.4l in queens for 450 with 73000 miles. If decide to purchase it. What else will be required?


" I installed a I7 cpu in my car ...so that means I can overclock my engine now????"

your definately gonna need to buy a transmission for it also its completely different setup