Arguably the most depressing forum on the site - crashed, wrecked, totalled, stolen or sold, post your stories here.
Well yesterday, I ended up rear ending a Yukon. Not sure if they had stopped suddenly, all i know is I was glancing down at my speed, and by the time i looked up, there she was... tried hardest to stop, but obviously didn't stop soon enough..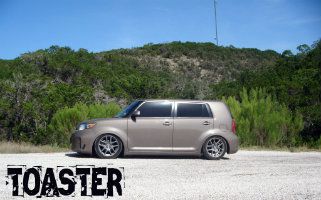 It happens. Sad day indeed. It was a clean, sharp looking car for sure

damn that was a nice cav too.. very sad to see for sure
Nooooo, dang man. Glad your ok though.
Keep the rims and sell em to me

Down and out again!!
2012 numbers
328 HP
306 TQ
...well I guess you no longer have to find a new bumper.

That sucks and like everyone else said... glad your alright.

sorry to hear man, good time to remove the intake bong i guess??? kidding ive been there before and it sucks

It's actually not too bad. Entirely fixable. I know I've fixed worse. IMO, fix it by throwing a new front clip on it, and sell.

Currently #9 in Ecotec Forced Induction horsepower ratings. 365.7 HP - 377.6 TRQ!!!
Currently 6th quickest Ecotec on the .org -12.453 @ 116.45 MPH!!!
Poor cavy

yuck on the xB!