The wife was driving home Thursday night a big buck ran into the front left side, damaged the fender, hood and somehow also hit the rear quarter panel and put a dent in it and put a slight crack in the bumper where it connects to the fender. The headlight housing broke causing the headlight to fall out and the radiator has a hair line crack. I tried removing the fender today and of course the 2 bolts at the pinch weld will not budge and tried rounding off and a bolt on the bumper tried rounding along with the one that connects to a rod supporter on the inside. I think its time to sell the car now...just not worth it anymore.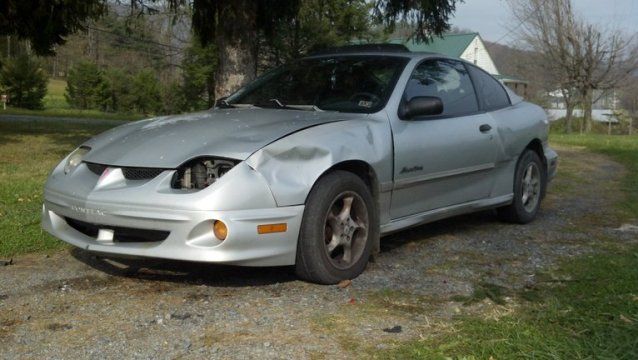 1996 Explorer XLT 4X4 Lifted on 33's
2000 Sunfire 2.2L Auto stock'ish
The bumper most likely has to come off for the fender to come off. Usually one or two bolts from bumper to fender


"you drive a cavaquier?" "you drive an exploder? That's much worse."