I had hoped to never have to make a post in here, but Tuesday morning on my way to work I hit a spot of black ice on witch sent me into a driveway and then the car rolled over 5 times an eyewitness said. I was traveling with a guy I worked with who was sleeping at the time, he only had a cracked bone in his wrist and all I had was cuts and bruises.
Made the front page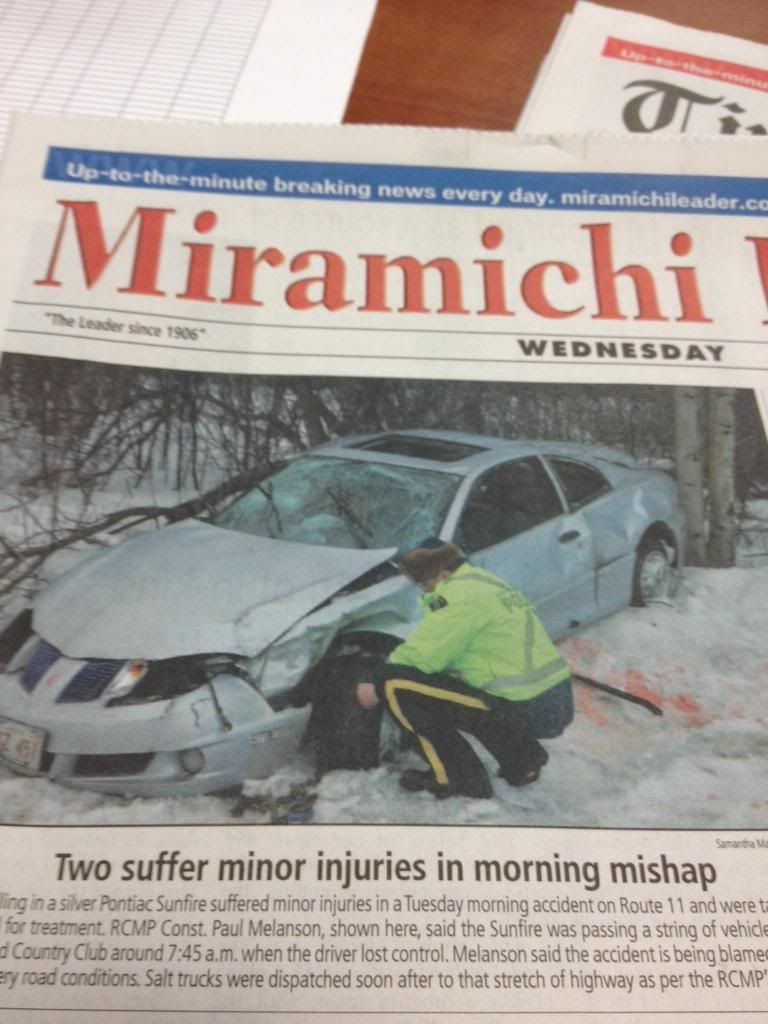 The car, different angles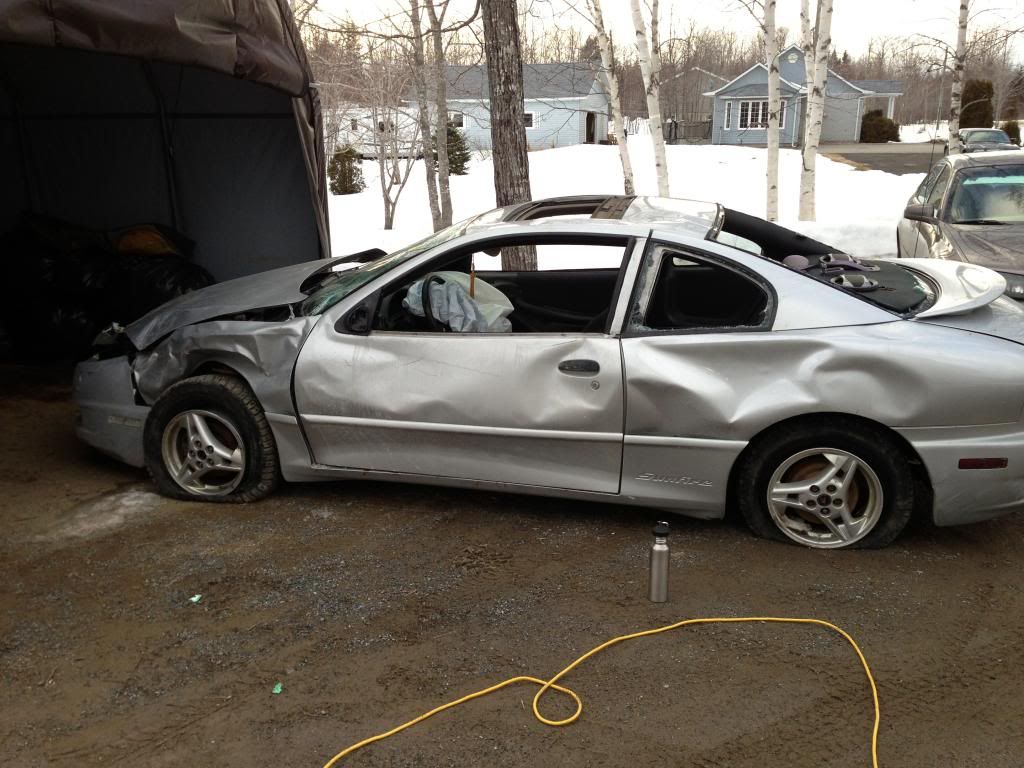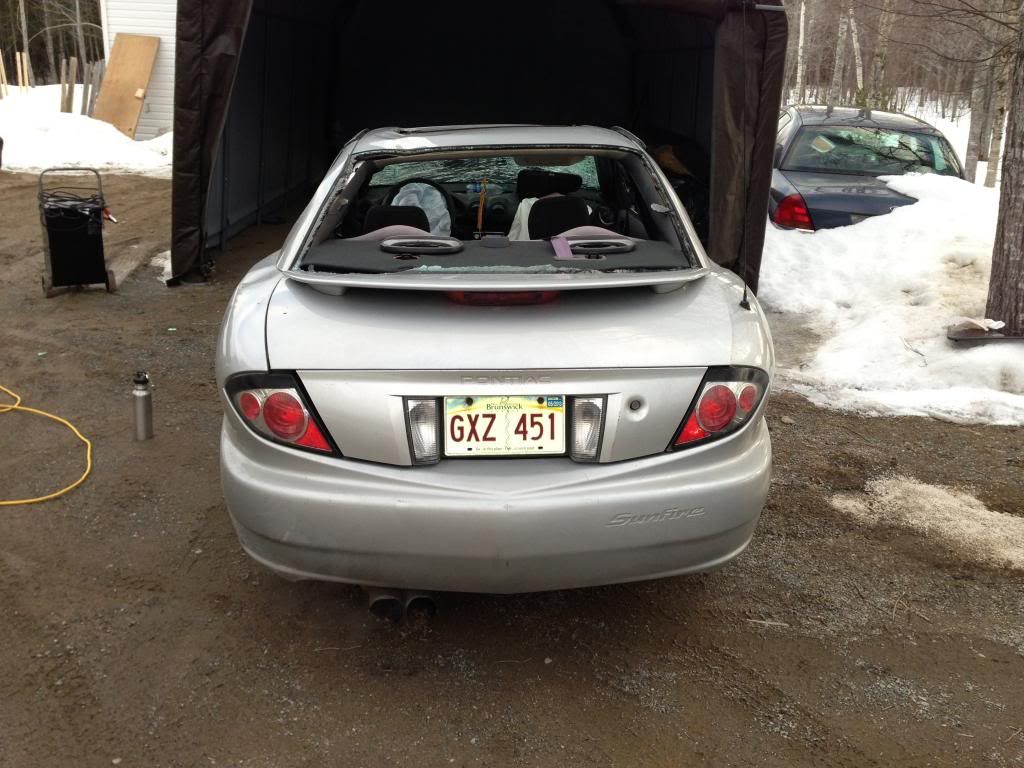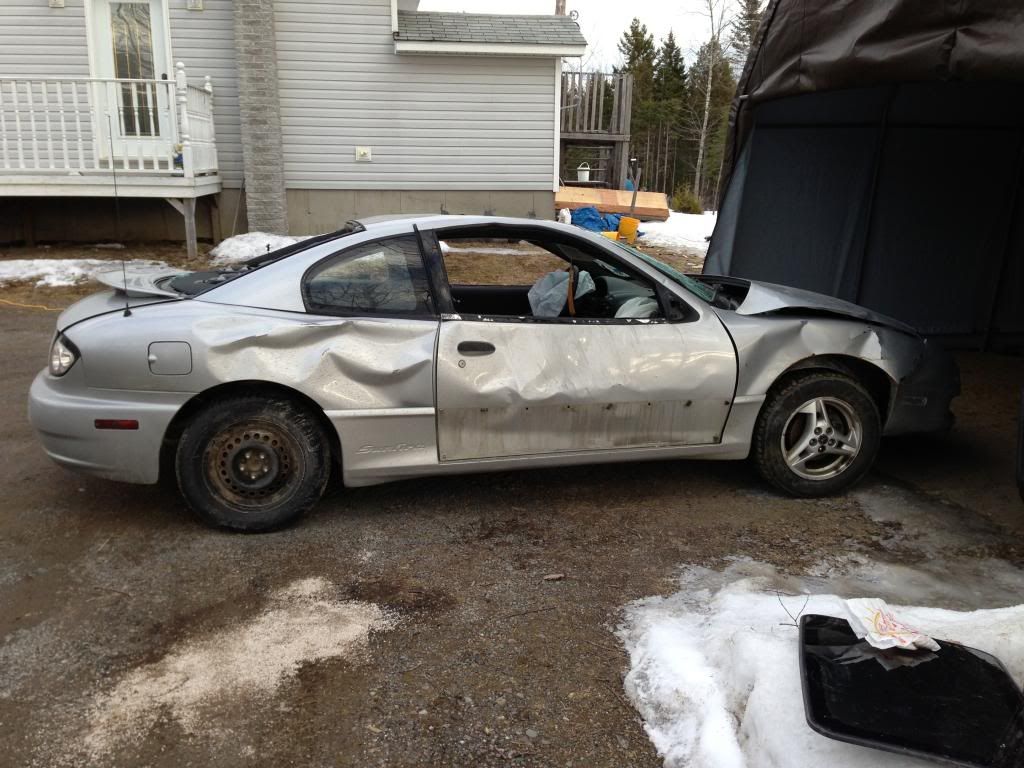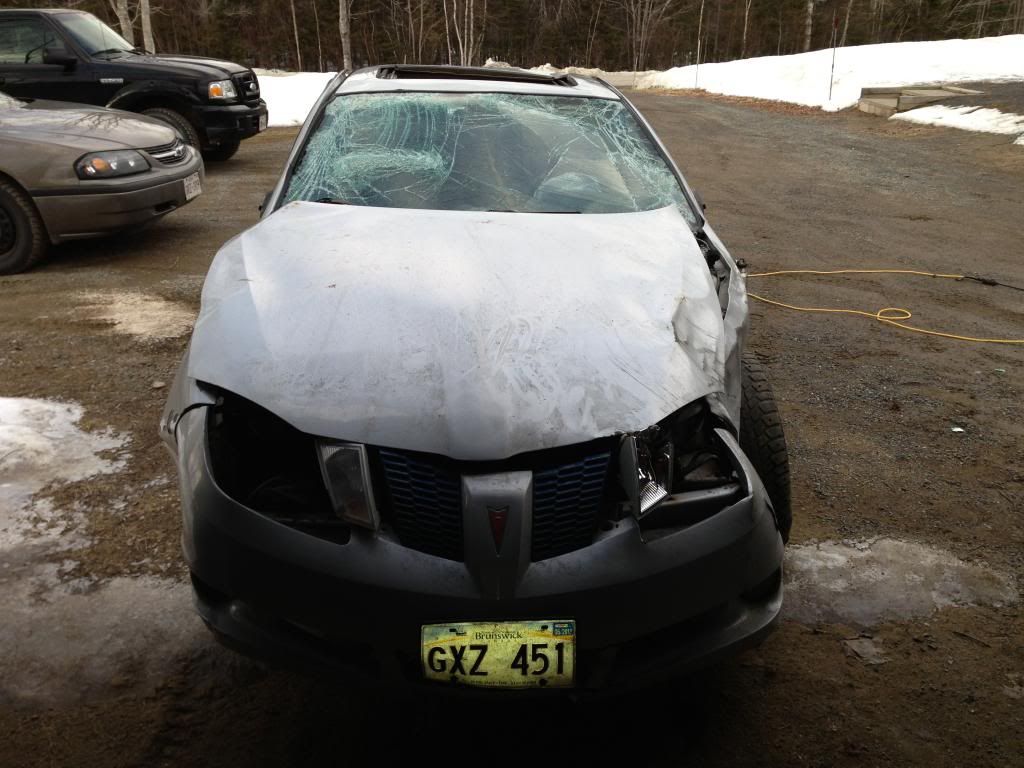 Now I have parts sitting at home and some more on the way so I started looking for another J-body and found almost an exact twin (2003 no sunroof and darker in color)
The new (darker) Silver Sunfire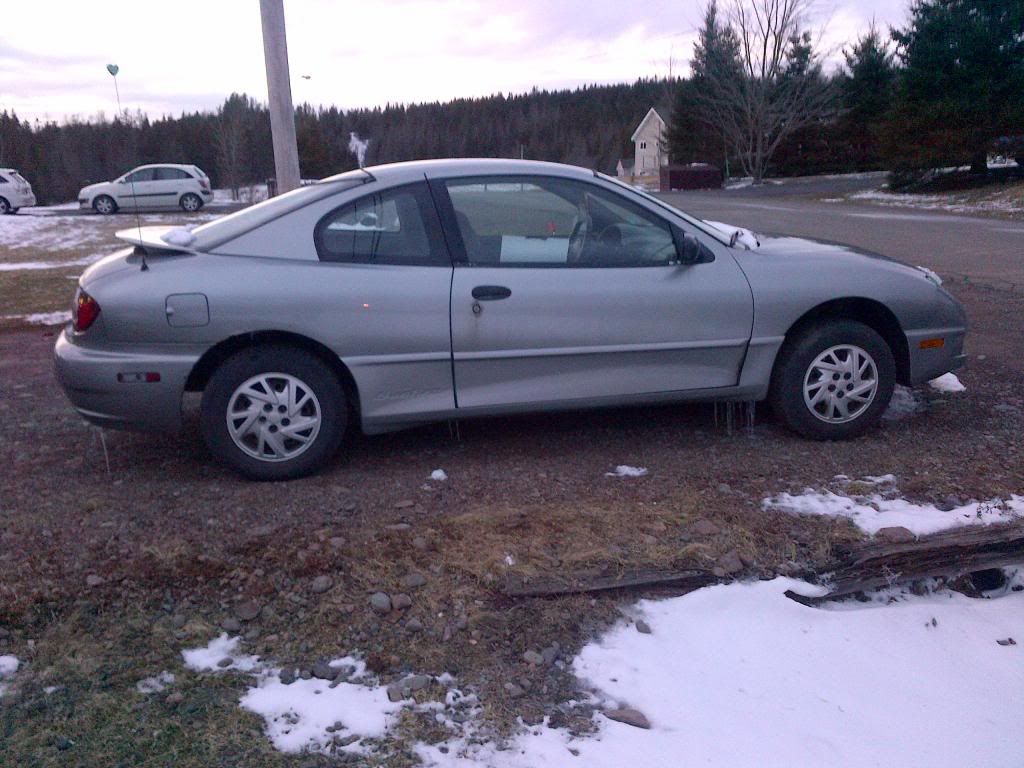 http://i1302.photobucket.com/albums/ag132/Silvrsunfir/IMG_0074_zps95d42eaa.jpg?t=1365348528
This one will be receiving all the parts from the old one
TTR motor and transmission mounts
Short throw shifter
Pioneer deck and speakers
Taillights
and new parts that never made it in,
Jeffie Trailling arm bushing
Jeffie Rear disc brake
Jeffie/OEM K-brace
Tein SS coilovers
Front and rear eibach sway bars
LSJ M62 swap and rebuilt transmission (If I can find another diff)
and my summer wheels
I had an OBX lsd that I wanted to pull the bearings off, sitting on the floor of the car that is now MIA, If someone now where to pick another one up please let me know
damn glad you guys are okay....but I have to ask, how fast were you going to roll 5x?

glad you can repair and just swap parts over


04 Cav. 2dr. 5spd. My DD. 'Nuff said.

About a 100k (it happened on a highway with a 90k speed limit), I forgot to mention at the time I was driving without 3rd and 4th gear, I had just passed the girls who told me they saw the car roll 5 times. They were driving about 70k, turns out they hit a small spot of ice earlier, so I just pulled out and back in without having to speed up.

It's hard to explain but the ditches were about flush with the road and the driveway I hit was never plowed all winter and I hit almost parallel with the driveway. All that combined with my speed, which was too fast for the road condition that I was unaware of, is probably why the car rollover in the first place.

A coworker later told me he saw another car in the ditch about 100 ft before mine and the only damage was the black piece of plastic under the front bumper.

On a side note a buddy of mine stopped by where I wrecked and saw the OBX LSD after the snow melted.