WELL I GUESS AFTER A YEAR IN IRAQ I GREW UP ALITTLE AND DECIDED TO GET SOMETHING ALITTLE MORE PRACTICAL. SO I DID WHAT I THOUGHT I WOULD NEVER DO AND GOT RID OF MY CAV. AFTER ALL THE WORK I PUT INTO IT AND ALL THE BITCHING MY WIFE DID FOR PUTTING THE MONEY INTO THE CAV, I GOT RID OF IT AND GOT A CHEVY TRAILBLAZER LT. WELL I HAVE TO SAY I LOVE THIS THING. IT IS FAR BETTER THEN I EXPECTED. IT IS SUCH A SMOOTH RIDE AND JUST A COMFORTABLE CAR. BUT I DO WANT TO THANK EVERYONE WHO HELPED ME WITH ALL MY DUMB QUESTIONS OVER THE PAST COUPLE YEARS. SO ONE LAST LOOK AT THE CAV AND A LOOK AT THE TRAILBLAZER. THANKS AGAIN JBODY.
THE CAV
THE TRAILBLAZER
I wouldn't mind a Trailblazer SS myself.
Desert Tuners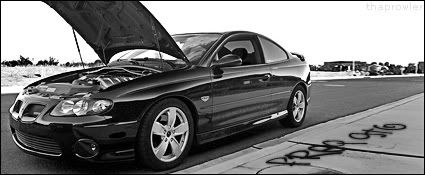 "When you come across a big kettle of crazy, it's best not to stir it."
Wow man, sorry to see it go.
I didn't want your wheels.....but your suspension....

Pm me with a price.

Gotta say, that SUV is pretty damn sexy...if only the panels between the side windows were satin black, it'd be pretty much perfect...
soory man the suspension went wo the dealer with the cav. it is gone.

you picked a good suv got one my self.. drives in the snow really well


__________________--------------------------____________________
Team: NONE RIGHT NOW
Sponsored By: Pro Trucks
Work Being Done By: creative customs
Stuff for Sell: