Friday Oct 6
Was headed home from downtown and some @!#$ decided to shoot across the road in front of me. I slammed on my brakes and swerved but still caught my driver side to his rear end. Then he took off.
My headlight all but disentegrated, bumper is toast, most of the plastic in and around the former headlight housing in strewn about the road, and my grill is busted. Luckily the hood and fender seem ok.
Friday Oct 13
Went to a movie, when I came out, both doors were open, passenger window was pulled out of the track and this is what I found inside.
1 amp, 1 deck gone, 1 bezel broken
Dont wanna know whats gonna happen next friday...
Jackass wrote:

Alarm doesn't stop anyone. Both times my car was broken into, it was just outside my apartment and it had an alarm. Alarm is only good if you hear it and come running instantly.

Sucks to see all that damage.
thats why i'm getting a pager alarm...
sucks to see, but at least they didn't take the whole box. wonder why they took the time to just take one amp instead of the whole box..?
GO PATS!!!
looks like they knew they were runnin out of time and grabbed what they could...
Happy Friday the 13th to you. Sucks to hear.
@!#$, Tim....sorry to hear...could be worse, though, could have Jason's car!
sorry to hear it

I may run 18s, but I can do your taxes in 10 seconds flat.
that sucks. well on a positive note they probably got scared off thats y they didnt get the rest of the stuff. atleast you still have that stuff.
yea this is why i have a 2way pager alarm.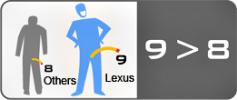 It always blows me away when I see something like this. iI couldn't ever think of anyone braking into my car and stealing stuff. But I see some people that this happens to all the time.
-Chris