Damn Thieves!!!
I dont have pics, but some punks popped my trunk and swiped my Sub/box and amp

Sat night/early Sun morning. They didnt do much damage to the trunk, other then pop the lock (bent it up some around the lock cylinder hole) but probably enough for the insurance to pick up a new trunk lid for me.
It would be the 2nd time a JL 10w3 has been stolen from me

the Amp survived the first theft (my last Z), but not this time around. We'll see if the Ins. will even cover the stereo equipment, they didnt cover anything last time (sub/box, radar detector, cd's), and at the time we had Renter's Ins. but they would only cover things I had receipts for (Sub came from Ebay, didnt have receipts for the other things anymore) If the car ins. doesnt cover it, I'll look into my home owners policy (same company).
The car was parked out on the street, in front of my neighbor's house, not more then 15 yards from their bedroom window. It was under a street light, and in a wide open area, no way anyone who would look outside at it wouldnt see it getting broken into. Both the lights and factory horn went off with the factory alarm, but no one seen anything

or if they did, they didnt bother to come let me know at all. We came home about 1:30am Sun morning, and the car was fine. The wife went out about 9:30am Sun morning to get the paper, and seen the trunk open and wires hanging out.

Oh well, I'll post some pics later today.
SPD RCR Z
-
'02 Z24
420whp
SLO GOAT
-
'04 GTO
305whp
RACER X
-
'78 Opel Kadett
W41 Swap

that sucks
bolt that stuff down next time
Crappy...Hope it all works out. Do have any email receipts for the ebay stuff?
Go Go OG Traction!!
I found one for my box, a big $40....... the subs are 4 years old (well, since I got them off Ebay at least)...... and that amp I think I paid $25 for back in '00 maybe.....
I looked at the wires from my amp, the ass whipes broke one of the RCA terminals off the amp, it was still stuck to the wire

guess that amp wont do them any good.
I talked to my Ins. today, as soon as I get an estimate on the trunk lid, we'll see if its work putting in a claim (100$ deductable). As far as the sub/box/amp goes, they said they'll look into getting it covered under the Car insurance, otherwise it would be under the House....... and that has a $1k deductable

I have some pics on my cell phone, so as soon as I upload them to my pc, I'll post them up (not much to see...... hole in trunk lid, lock cylinder hanging inside, empty trunk)
and thanks for that Tip Eric

SPD RCR Z
-
'02 Z24
420whp
SLO GOAT
-
'04 GTO
305whp
RACER X
-
'78 Opel Kadett
W41 Swap

that sucks same thing happened to me. i replaced my window and dash for 50 bucks total so it wasnt worth putting a claim in for auto insurance and the home owners was a 1k deductable and everything taken was worth 1300 so it wasnt worth putting in.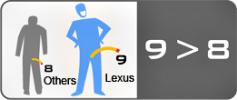 did you have the amp screwed/bolted down? (and i mean to something OTHER than the box they stole) if so, it woulda taken them a lot longer to get it, if at all

a good trick to keep ur subs/box... either put down a board on the bottom of the trunk and screw the box to that and bolt the board down. or screw the box right to the trunk floor. and when you put ur subs in ur box... make sure to use 3 or 4 different style screws... (ie alan head, philips, flat edge, torx) this will really mess with the bastards and it will either take them a really long time to get subs out, if at all.
another trick... bolt a big thick a$$ ground strap to the back of ur cd player-then to the framing behind the dash.
they'll never be able to get it without bolt cutters.
and yes even another trick so they cant turn the key locks... brace them up on 2 sides of the cylinders so it cannot move... the insides are what moves with the key, but when they jam a screw driver in there and turn it...the whole entire assembly turns, causing the lock to open.
i was devastatd when $3000 worth of stereo equipment and $4000 worth of cds were stolen from my 69 chevy truck a few years ago. they got it all and all they did was jam a flat head in the lock and opened it up. next time... i had a ton of tricks for them. they did it again 6 months later... ever trick i used, prevented them from getting ANYTHING

well, it has worked out better then I could have ever imagined. State Farm rules!!!
To replace the messed up trunk lid, I picked up a JSP C/F trunk, paid for by Insurance (even have $10 left over).
To replace the stolen stereo equipment, they hooked me up as well. For the JL 10w3d4 I had, I now have a JL 10w3v3. To replace the ebay box, I now have a JL spec Slot Ported box. They even replaced my old amp with a Rockford Fosgate Punch P325.1. They also included a 600w Amp install kit

Before the sub and amp go back in, I'll get this alarm I have sitting in the garage installed (been putting it off since spring

), the amp is getting mounted in the spare tire well, and the box is getting bolted down to the trunk floor.
Three things I did learn from all this....... make sure you bolt down your stuff, having it easy to pull out is not only convenient for you at the track...... Two, make sure you have receipts for everything...... and Three, Thefts/Vandalism goes against Comprehensive Insurance, so keep a low deductible, and dont be afraid to use it. It doesnt go against your insurance like collision does.
SPD RCR Z
-
'02 Z24
420whp
SLO GOAT
-
'04 GTO
305whp
RACER X
-
'78 Opel Kadett
W41 Swap

Sweet, I am glad this worked out for you.
I had about 3k work of equipment stolen from my 97 Z24. State Farm helped me out then too

I have been really hesitant to put anything big back into the Cav. 1 for weight reasons at the track . 2 I want to feel comfortable going to the store every now and then and not worry about some asswipe breaking into my car
Jason
99 Z24
157hp/171tq
wheres my boost??
thanks man.
yea, the new stuff is still in the basement....... when I do get around to getting it in, rest be sure it will take more then 30 secs to steal.

here is the JSP C/F trunk lid...... I think it looks good on there

SPD RCR Z
-
'02 Z24
420whp
SLO GOAT
-
'04 GTO
305whp
RACER X
-
'78 Opel Kadett
W41 Swap