Well, I had initially thought that this tax season would bring the completion of my project. And like so much else that is going on right now, I was wrong. Not only will the car NOT get completed, but it will be going bye-bye... I have everything up for sale in the mid-east forum here:
For Sale
.
Here's a quick rundown of the car over the time I've had it...
New in 2003
Air ride installed a month later...
Front end conversion early 2004
Lambos added shortly after front end conversion
Primered and won 1st place Under Construction at the 2004 JBody Bash (this is one of my favorite pics)
And my last attempt at completion last / this year...
Life REALLY sucks right now... Oh well... I may still pop into the Org from time to time...
For a car that you put so much into, won car shows, etc. Why would you instantly need to sell it?? Something go wrong on your taxes and now you owe?? That sucks bad.

the infamous rhd claims another vehicle. that sucks sorry to hear. i remember all those pics from start to finish.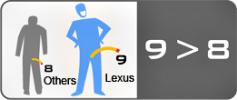 It's funny... The RHD was basically done. Other factors are the reason as to why it's going away... But I know what you are saying...
dang i remember reading about this car when you first posted ... i hope it goes to someone who loves j's like we do .. i pray it does cuz when finnished its gonna be TITS, it already is actually


watch for flying sparks!!!