Hey everyone. Well I was visiting a college for an orientation today and as I was leaving I got hit. I was driving through the parking lot and this girl backed out and wasn't looking and hit me on my side. Cops came, I had a witness, she received a ticket and now I have to go through the insurance to get it payed for. Right now I don't have pictures, but my question is does anyone have any idea on what the repairs would cost? The drivers side door is dented in as well as the back panel, paint missing, etc. I will try and get pics up sometime tomorrow but was wondering if anyone had an idea what it will cost before I go get some estimates. Thanks guys.

-Tanner

pics would help a lot man. sorry to hear about your accident

Hey Brett, thanks for the concern. Here are some pics:
hahahah looks exactly like mine!! except mine got kicked.... lol and at least your insurance is covering. i didnt have any witnesses so they're being stupid. but anywho.... for me, it's only 100 to fix mine. but thats because the guy is letting me do all the labor. it really depends on how hard it is to get the dent out. it looks like its creased which is bad. red sucks to paint match so they'll prolly wanna do the whole door and poss. the whole qrtr. im guessing you're not going to like the cost.
BUT!! do you have to pay a deductable? if so how much (if you dont care about posting). if not, then you may be able to pull away with some money in your pocket. or at least some mods. if you have any connections at a body shop where they will be willing to right up the estimate a bit higher than what it'll acutally cost you may be able to pocket the extra.
good luck with the fix!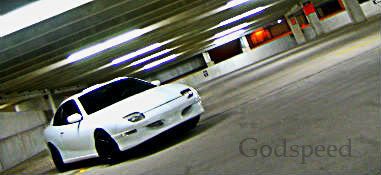 Hey Godspeed,

I had a witness. It was 100% the other drivers fault and like I said she got a ticket for it. We both have valid insurance. I had to fill out the rest of the police report along with the diagram to show how it happened and need to send that out tomorrow. I've never personally been in a wreck before so I don't know how it works. I was told by the police officer I need to go get 2 estimates. Her insurance company (State Farm) is already trying to get in contact with my parents so they will be talking to them soon. So I have to pay to get this fixed? I figured since we both have valid insurance (I have full coverage too) and it was completely her fault, witness and all, I would just get a check for the repairs.

well there doesnt seem to be anything wrong with the door and you may need a new 1/4 panel. that one looks creased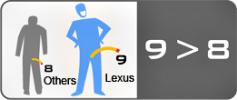 Make sure to tell your parents to not settle the claim with her insurance. because it was her fault her insurance will cover the damages, well at least they are suppost to. her insurance will try to write a check asap to you guys without u getting a quote from shops. Make sure to get the quotes first and then talk to the insurance about money, cause they usually try to write you a check with seems like a lot but it really isn't. Good luck with it.




Hey fellas, thanks for the information.

I went to this shop today that my family and friends go to and got an estimate.

Total price: $1,609.75

yeah when mine happened like that it was around 1800 for it.
the dent in the 2002, is just going to be around 300 so that is much easier to afford.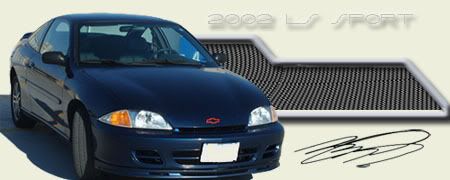 Check out my thread under "I hate people who are stupid"
Same side, same type of damage, but who ever backed into mine, floored it...
Total for the estimate was just under $3000. Needed new 1/4 panel, and the door needed to be re-skinned. Take a look, and be happy your door seals still....
Good luck with it though, hope you get it fixed soon.