Well I never thought it would happen to me but it did. I was at work when I heard my alarm go off on my key fob, rand down and saw some @!#$ going through the @!#$ in my car. I think he was a little startled to see me when I came down stairs and he booked it with my subs amp and capacitor.

.
Hopefully the security cameras caught the sun of a bitch drive off, but I am pissed because now its un-necessary money I have to spend on getting my door repaired even though its covered.
Even with the top of the line alarm system which cost me $1000 dollars I wasn't as protected as I thought I would have been. It just all seems to have been a waste of money.
car alarms dont really do anything. its just a head-ups that someone is in your car. if the person is determined enough they will get it. How did he out run you with subs, amp and capacitor?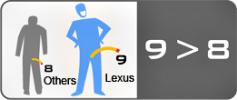 must have been a big guy!!!
SPD RCR Z
-
'02 Z24
420whp
SLO GOAT
-
'04 GTO
305whp
RACER X
-
'78 Opel Kadett
W41 Swap

It was a big box and everything was on it. I didn't have it bolted in the trunk unfortunately. The guys who installed it didn't bother

Well lesson learned hopefully

Bolt your @!#$ down for now on!
My car--->
http://www.cardomain.com/ride/2569452
i still dont understand if you saw him, how you were not able to catch him if he had all this stuff. was the stuff already in the other car? were you really far away from him?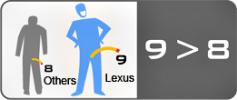 By the time i got downstairs he already had the box loaded so I really couldn't have done anything