Long Beach sent me her love....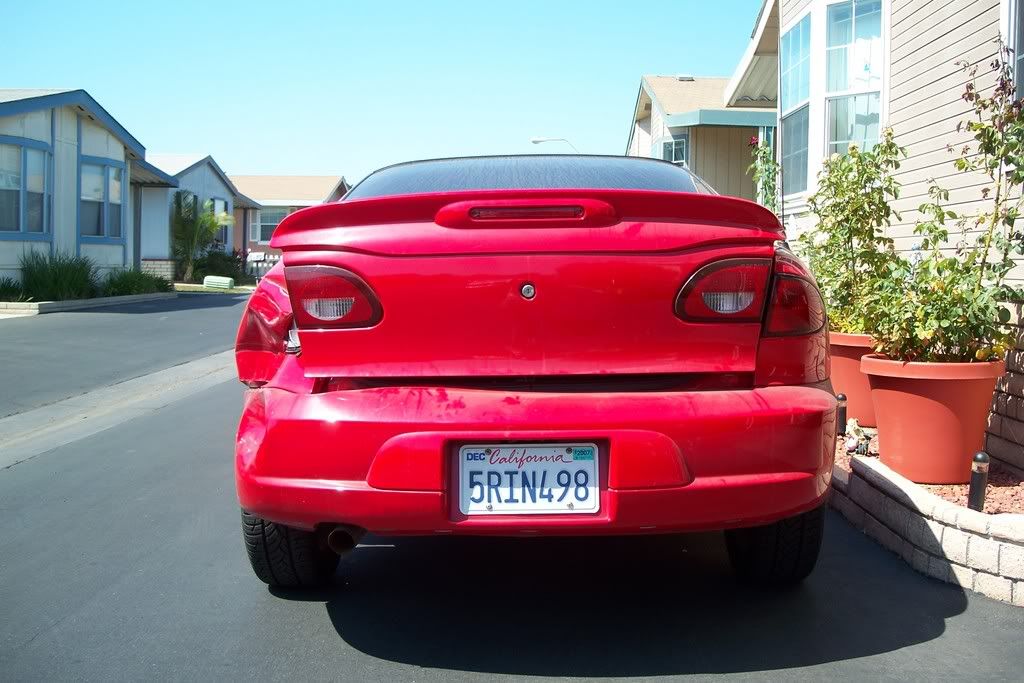 I dropped the cav off this weekend to be repaired. Hood and fender are also being painted.
Please don't search my plates and come chop me up

i cant believe they didnt total that. insurance paying for the front end to .lol
I think it's probably because of my low miles. 47000.
The front end is being painted out of my pocket.

Well...the hood, i'm a clutz and I forgot to take a can of compressed air off of the strut tower...

the fender was just screwed up from people that don't care ie carts and stuff.
went to ecology and bought parts and primed them