Well, here it goes. On 8/07/2007 I asked my wife to come along with me to buy gas. It was about 10:45pm. 15min. late I decided to go by myself. About a mile later, someone in a 2006 Silverado was not paying attention and ran a red light. And yes, it happened so fast. I T-boned the truck, removing his rear wheel off the truck. Needless to say, my car is a gonner. So, I will not renew my premium membership when it expires..... I have not joined the cobalt SS.net forums.
Yes, I am now a proud owner of a Ralley Yellow Cobalt SS SC!
I don't even know why I started this topic, maybe I still miss my cavy? Who knows, but for those who read this...... I kept it really short, because I even get tired of reading long posts about jacked up cars.
PS, The racing seats kept me in the seat and I managed to walk away without any injuries, and so did the driver of the truck. I can send pictures is requested!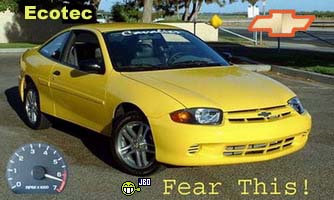 New Picture comming this summer.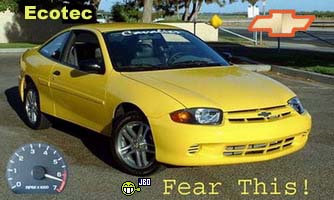 New Picture comming this summer.
I would like to see some carnage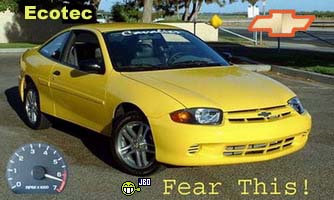 New Picture comming this summer.
that sucks
hopefully the other guy was found at fault since he ran the light
have fun with the ss/sc
He Was.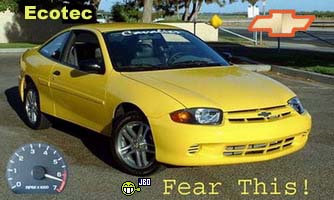 New Picture comming this summer.
Man thats sucks that happened to youre car. Good Luck with youre new car.

thats fixable.....buy it back and chop the hell out of it!