As of 10am this morning, I am no longer j owner. Sad day.... It all started back in 1998, i was 16 and looking for my first car. I wanted something sporty and I wanted to be different then my friends who all had civics and other imports. So i found a 96 Z24. Like every new car modder i did all the wrong things, black out tail light and headlight with covers. then threw on a
nice
set of altezza's. Thankfully somewhere along the way some sense of design got into me and, well in my eyes, i created a pretty nice looking car.
I had intentions to get the car back up and running, even had everything bought ready to be put on, new motor, new trans, spec clutch, RSM charger, cams, tein suspension the list goes on and on. But while it sat when i was away at college it didnt age well. I found the floor rusted out in spots which told me it was time to start parting it out. Parts have been sent all over the country so far and today Marc (reddevil) picked up the body, good luck with your swap, im glad its gonna help someone to achieve their goals.
But as a farewell heres some pics of my baby in her prime as well as how she left me.
Ok so those were the wow pics and heres the now pics:
And the final pic:
I had a blast over the last almost 10 years of owning the car. I meet so many great people and made a lot of friends. From my boys up in Ohio like Josh Andy and the rest of the Akron crew:
to all the people in WV J's like Matt, Trista n Pete, Laverty, Ben, Gary
Cant forget laverty's and my mini cav:
And especially everyone in Pa. Phil, Tara, Matt, Brad & alot more
One of my big inspirations cookie:
Everyone on the org, a big thanks for all the help and support. I had an amazing time at the bash and also felt honored to be voted into the J-body calendar. From the bash, to Hot Import Daze and Hot Import Nights, local shows, WV Meets, NE Meets, Pittsburgh meets its been a great time.
Some other random pics:
WV Meet:
At the bash:
WV Meet, thanks for the pic lav:
that brought a tear sad to see her go

I always loved that car! I no my day will be coming in the next couple years.......until then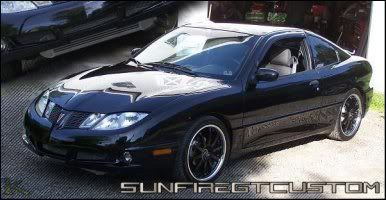 sorry to see this finally happen....but it comes to all of us, sooner or later. great to hang with you when we did....know that you are always welcome in WV with the rest of us! <3
btw...i was digging through old boxes of crap and found about 5 of those newspapers. damn that was a sweet thing to be on the front page of the news!
It's a shame. But Good luck with your future endeavors!

Yes, it's my REAL car. No, it is NOT photoshopped or "this is how my car will look someday". It's the REAL DEAL.
WOW Is right. Loved the car !! Sad to see it go like that

Sry to se ya go man. have fun with all the other cars / projects that you will be doing in the near future.


99z for 2015.. I'm back bitches

them pictures bring back memories .. damn


well good luck