hey guys, thought i would never post here, but i wrecked her today...

front end is @!#$ and possibly rear axle.

i was going around a turn and the deer came out of nowhere, so i punched the breaks and broke it loose into an embankment...

ill have pics tomorrow... mainly cosmetic, but idk... im pissed and sad all at the same time.

wheres the pics herb? im curious
Right after that beautiful paint job, looked almost like phews with steelies...
Any damage to the transmission from the front axles, or @!#$ up like it is an alignment issue?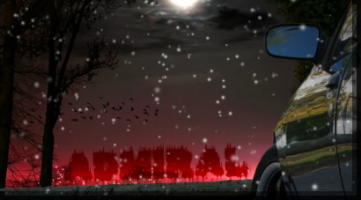 I would've hit the thing, at least I wouldn't be hungry

its all fixed... im trying to forget it all...
basically i needed a new tire (flat spot realllly bad) which is why i thought it was the rear axle was damaged
the suspension was DEAD. my struts buckled and lost seals under hand pressure. so i dropped the car 2" with a new suspension
paint and refitting the front end was fun.................................. not
wheels sooner or later... but it looks the same as before the accident.... two inches lower

This thread is completely useless without pics.
2010 Subaru Impreza WRX Limited
1999 Cavalier Z24 Supercharged
1999 Grand AM SE (Beater Car)
1997 GMC Sierra
2007 Honda CBR 600RR
2005 Honda TRX450R