Someone at my work taped this story...
http://www.daytondailynews.com/m/mplayer/m/39992
omg did they live. that had to really suck. its like that movie black sheep with chris farley and david spade. im driving along driving alond my life is good my life is good then wamm its done. that really sucks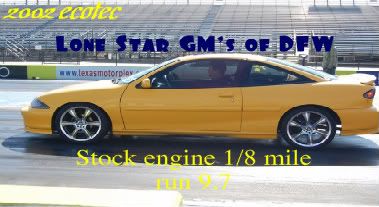 He survived the flight to the hospital, at least. I'm not even sure how someone survives the initial hit...
wow. how did he survive... turned that car into a vert....

did that fire sedan have toyo tails ?
thats @!#$ up... i donno how anyone could survive that...
97cavie24ls(™) wrote:

did that fire sedan have toyo tails ?
stock sunfire tails.
sucks to see, but @!#$ like thats gonna happen when you run a red light.

5 YEAR ANNIVERSARY FREEBIE GIVEAWAY - CLICK HERE TO ENTER
What you know about Street Racing anyways? Only what Fast & Furious taught us....
SO EVERYTHING!
DAAMMMN!!!! That sucks...

"Hondas are like tampons, every pussy has one!!!"