Well after 8 years, 102,xxx miles, and countless hours cleaning her working on her and dealing with you jack-assess (hahaha) I sold the car tonight. It's sad to think about. I've had that car or soooo long. Part of me thinks that if I run fast enough to the garage I'll still see her sittin there!! I'll get some farewell pics up tomorrow or perhaps sunday.
For those of you wondering I'll beiving on to a 2000 VW Passat (1.8turbo). Not
Much planned for it, just to keep It reliable and running Which may be hard enough in and of itself!! Anyway.....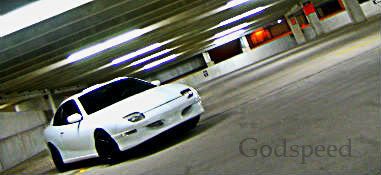 Good to see you finally got rid of it. It seems like youve been trying to since I joined here. Hahaha.
Good luck with everything and for what is next in your life. You guys still need to take a vacation down to Texas LOL. Good luck and I still have the same # butwipe you should call sometime HAHA


A J-body owner since 1998
91 cavy, 99 sunfire, 00 cavy
06 cobalt SS/SC YELLOW
09 cobalt SS/TC sedan WHITE 1 of 41