Well yesterday, I ended up rear ending a Yukon. Not sure if they had stopped suddenly, all i know is I was glancing down at my speed, and by the time i looked up, there she was... tried hardest to stop, but obviously didn't stop soon enough..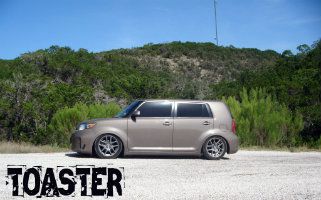 It happens. Sad day indeed. It was a clean, sharp looking car for sure

damn that was a nice cav too.. very sad to see for sure
Nooooo, dang man. Glad your ok though.
Keep the rims and sell em to me

~2014 New Z under the knife, same heart different body~
______________________
WHITECAVY no more
2012 numbers - 4SPD
AUTOMATIC!!
328 HP
306 TQ
...well I guess you no longer have to find a new bumper.

That sucks and like everyone else said... glad your alright.
sorry to hear man, good time to remove the intake bong i guess??? kidding ive been there before and it sucks

Yea, I hope to hear from the insurance adjuster tomorrow....
been looking at this lately...
http://greentoyota.calls.net/used/Scion/2011-Scion-xB-cc239a1e0a0d048d01c8cc59f204823d.htm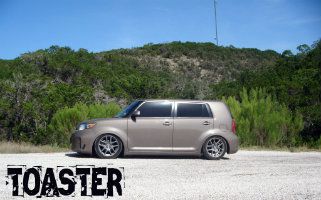 It's actually not too bad. Entirely fixable. I know I've fixed worse. IMO, fix it by throwing a new front clip on it, and sell.

Currently #4 in Ecotec Forced Induction horsepower ratings. 505.8 WHP 414WTQ!!!
Currently 6th quickest Ecotec on the .org -12.453 @ 116.45 MPH!!!