So I was walking out of the bowling alley that I bowl summer league at last night with my girlfriend and two of our other friends when I notice my back window looks just a tad bit funny, well I unlock my car to have my 2 way remote chirp at me and I notice that the glass is shattered all to hell. Call the cops, and go inside while I'm waiting for them to get there and it turns out a former employee of the alley saw the whole thing happen, told the workers of the alley who did not notify me, or anyone for that matter that it had happened two hours prior to me walking outside, the security cameras they have, and this is a direct qoute from the owner "are just for show" They spent 50 thousand dollars upgrading the security system but didnt bother to take down the 2 non functional cameras and replace them......anyways pics will be posted tomorrow of the damage.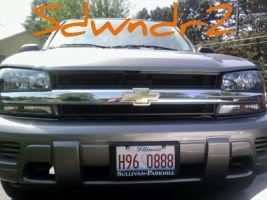 sucks. same thing happened to me except when they broke into my car they got something lol. sucks because the lot i was in had security cameras but the one i managed to park near wasnt working. go figure.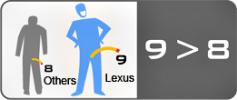 had my driver's side window busted out once! didn't take a damn thing, and i don't have a system. wtf?
WiGM-Tuners member.
yea well i also found that i have 3 holes in the passenger side of my car from the @!#$ prick that shot the window out with a co2 pellet gun, my car was the first of 35 hit that night...waiting on a conviction to see if his insurance or parents are paying for the damages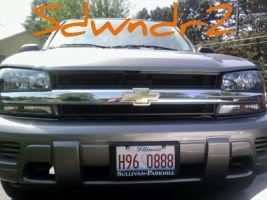 nice. i wanna hear about the outcome hehe. what a lil bastard. you all should tie him to a pole and shoot him with that damn gun. lil @!#$.
When I was living in Indy I left the car unlocked when Chris and I went into Cici's Pizza, get back out to the car to find the shift light looking like it was attempted to be stolen and the only thing missing was the remote to my head unit. How fricking ridiculous was that.
---------------------------------------------------
4 Cams...32 Valves...5 Liters...This Could Get Fun!