Rodimus Prime wrote:

id rather buy a used cavalier than one of these
I didnt get a used Cavalier due to wanting something more usable and new. I drive to much to be buying a used Cavalier and expecting it to last.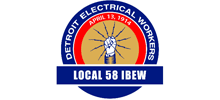 Rodimus Prime wrote:

seeing as how my 2002 cavalier was 14,300, no, I got way more for that price

I dont know how this sells for more than 12,000
14,3000??? did they use lube or did they do you dry for that one?

Im a Xbox 360 fanboy...and damn proud of it!!