well i got a new car, its a 2007 Cobalt SS Supercharged, its stock other than the headlights, i plan on doing a few things to it soon after i get some money saved up, anyways heres a few pics

Looks nice man. Youve got to love that road salt. So whats happening with the sunfire?
What about the sunfire coupe? The sedan? It even the droptop?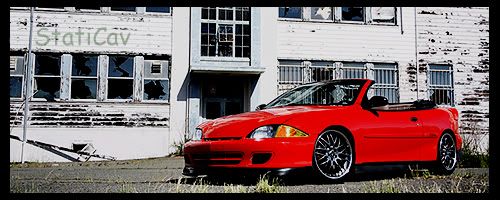 well, i cant afford all of them, so i decided im selling the sedan and its parts car for sure, the vert is up for sale and im keeping the sunfire coupe, basically gonna make it into a race car of sorts, take it to the track, and car shows, and drive it around once in a blue moon

but my plans for the Cobalt are, stage 2, a cat back exhaust(havent made a choice yet), injen or k&n intake, and to lower it on sportlines

Stock exhaust flows enough for a stage 2 car, the catted downpipe is the main restriction there. If you're looking for just some good sound, the GMPP Sport & Touring provide such, gains from bigger though, not really.
I had an Injen on mine, personally I'd go K&N over it, sits nice and low. If you're open to suggestions, ZZP's 3" sounds awesome and gives a nice gain, I also support all their products obviously. You'll be WOT for a couple days after intake install.
Far as Stage 2, I've done this before, I recommend buying a hub from Smoothflow, either one of their pulley's, or ZZP's, and you can source the 42lb. injectors all day on cobaltss.net. Factory injector harness works with 42's, no need for another one. From there I'd just have a buddy with HPT load the generic GM S2 file, or if you have someone capable with the knowledge, have it tuned by them. Either way the GM file is a great place to start. I did well with my setup, and I ended up swapping down to a 2.9" pulley versus the GM S2 3.06, this maxed the injectors but never had a single issue due to such and I know people with 60k on the GM tune whom have done such. So I say go 2.9" right away.
A few things you didn't mention that would assist would be an option B setup, I did mine with a junkyard reservoir for $50 invested, and a heat exchanger (if on a budget, Mustang Cobra facory HE's can be found). Dual pass as well is nice, but on a moderate setup I don't find it necessary.

I failed to mention the GM smaller belt obviously while doing you're own Stage 2 setup.

I'm tempted to buy your vert...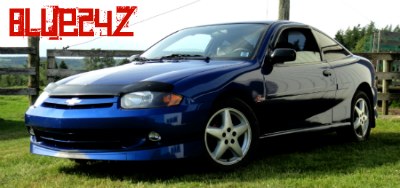 well its up for sale still, message me on FB if ya wanna know more bud

Alright, I'll keep it in mind.