Love the car. My favorite body style (pre plastic graphics = win)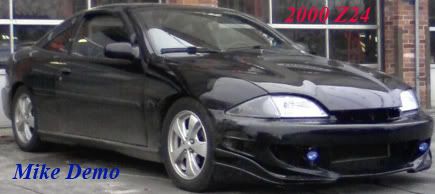 I loved it, and still kinda do. But that filthy interior kinda killed it for me. For such a beautifully clean car it's almost an insult to your hard work to have the inside look like a flood damaged car.
But just amazing work man, seriously I am impressed.
2007 Corvette Z51 | Suzuki Swift GTi SCCA racer | 2008 Edge
DOHC_tuner wrote:

Well if u hate it being slow then u know wat u gotta do. That engine is capable of good horses...so dont give up.
Meh. I dont want to do internals. If I did then Id be preparing to build an actual race car. And it wouldnt be in a nbody chassis lol. Which is what I think is mostly the problem. The more sluggish and extra weight.
Just heads up if anyone is interested. I will be selling my Grand Am in a few months so start saving if you want.