JLAudioCavalier wrote:


And Brad, there's more to cylinder count and engine design than just HP numbers. You wouldn't be able to push that car to it's limits as it sits, no matter how hard you tried. It doesn't NEED to come from the factory with 800HP to justify a V10, or to perform well.....
oh i agree. but what i dont get is why bother with a huge V10 when a V8 can make the 600hp.
if they really wanted the "super car" crown they should up that power output to 800 or hell even more but god im right there with you on it not being needed. its just when you think of an engine like a V10 its a huge powerplant. when the n/a ls7 V8 makes 505hp its just like why do a V10? i guess for the novelty of (i gots V10 YO!) but hell that v10 is probably not even trying LOL


Come join us over on the Olds Quad 4 and Twin Cam Facebook group!
I would say they went with a V10 for the sound and other than VW's group (R8, Gallardo) no one else offers a V10.
Being it's a OHV, usually they do not carry very high HP like a OHC would. Which is why you're seeing 8.4L and 640HP on a V10. Still strong, but I can see why you'd think it should be 800HP.
Lastly, that 505HP LS7is now puny as well considering it is a 7.0L and when compared with others with smaller displacement V8s. Even at a huge 7L it is only making 470 ft-lbs of torque. It was sufficient in 2007 but it is in need of some thorough modern updates, which I hope we'll see in the Gen-5 edition Small Block .
>>>For Sale? Clicky!<<<
-----The orginal Mr.Goodwrench on the JBO since 11/99-----
Spike J wrote:


i can't hear the engine over the @!#$ty drum beats. honestly, when will people learn not to overlay music over something that is trying to convey the sound of an engine?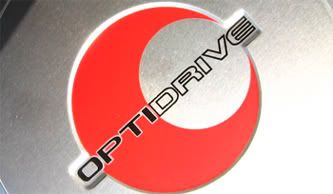 JBO Stickers! Get yours today!
That thing is beyond sick. I am at a loss for words.