Well I finally found time to install the Euro headlights on the GTZ
Had to do some modifying (OFCOARSE) since I have a US Spec GTZ...LOL
I think it looks 100% better! I love it!
Before
After
Header love!
GMR has got nothing on this
I love everything about this freaking car.

hmmm interesting. i thought that was an actual mod people did from a camaro or something LOL had no idea there was a "euro spec" beretta...
kinda like it but it makes the car look older.
(do you still have the 87-90 dash?) if so i have a NOS GM beretta emblem for one. $30 shipped.

Come join us over on the Olds Quad 4 and Twin Cam Facebook group!
I can appreciate the work, but I think it makes it look worse, and older. I like the engine shot though.
* * BIG FOR SALE POST * *
i got quite a few model berettas lol with the same lip kit
Dislike the bowtie. Don't mind the headlights.
We made and designed the car with the 1-piece headlights in mind. Then shipped it to Europe and they had to retrofit things differently to comply.
Just like the push bumpers euro cars shipped here got, these look just as they are: Like an afterthought tossed on there for nothing but compliance with regs. Dislike big time.
Sorry man, they just make it look older, busted, and tossed together.

(tabs) wrote:



z yaaaa wrote:

its not much fun trying to argue with a wall.

oh, trust us, we know
At least with glass sealed beams, there won't be any plastic lens hazing and such. I guess I'm the odd man out. I like the different look of the front end.

Different options via OEM parts generally interest me.
I like it a lot. kinda reminds me of the old Monte Carlo SS. I've always had a soft spot for GTZ's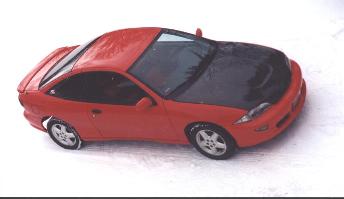 I agree it does make the car look older...."BUT IT IS AN OLD CAR". I was on the fence but once installed and with a black grill....its so much more appealing now than before.

I love the new Chevy emblem on there....it stands out!...Makes it look newer...LOL

I had issues with the stock headlights....so I installed HID's powered off the cigarette lighter (im not a smoker)...so I drilled the sealed bulb out and pressed in the HIDS....works great.

Mach 1 Lip mod! I love that lip....I just wish it was a bit lower...but then again I already scrape as is.



GMR has got nothing on this

LOL.....I threw that in there one purpose


GMR has got nothing on this

I love the headlights and I thought the same exact thing about the car being an older car. Hahaha.
I also like the bowtie, looks better than the older one they used to use.