well here it goes, i have a 36 chevy low cab truck that needs a new power plant and i happen to have a 2000 grand am gt for parts and the other day i pulled the motor out and thought to myself, this might be a good donor motor for the 36. so i pulled the computer and wiring harness but i did cut the harness. i cut it right were it goes into the cab of the car ITS NOT the harness that goes to the computer so hope im ok there. by the looks of it the wires just run everything in the cab of the car (im hoping). so my question is how do i get the motor to work i the 36 chevy truck. all im asking is, can someone tell me how to get it to RUNNING not how to install it, as im working on how to make that work. Im hopping to make it a rear mounted engine (not using the trans axel style tranny) so if you know of any makes and models of cars that the trans would bolt up to on this motor please post that as well. i think the camaros might have a trans that would work but maybe someone can confirm that for me.

the truck itself is immaterial to making the car run electric wise. you need to basically run the engine as it would be in a grand am. you need power to fuel lines, and the engine management lines. gauges i would assume something one off, unless you retrofit a grand am cluster in the dash. for wiring the third gen forum is a good place to grab diagrams etc.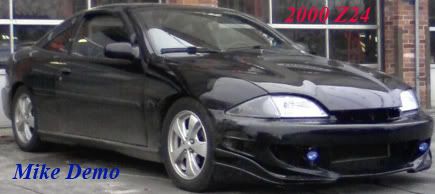 Since you cut the PCM's link to the Ign Switch, cluster, and BCM, you will need HPTuners to disable VATS.
SPD RCR Z
-
'02 Z24
420whp
SLO GOAT
-
'04 GTO
305whp
RACER X
-
'78 Opel Kadett
W41 Swap

Where would I plug that into now? I still have the other part of the harness but left the obd2 port in the car, however I could go pull that also I guess and splice the wiresback together