So I have a buddy who reviews cars for a living and he gets a different car every week to review/test, he has been doing this for about 7 years now...
...and out of the approx. 360 cars he has reviewed to date this is hands down the best sounding one ever (and that list includes R8's, 911's, GT500's, M3's, RS4's, basically if its not an Italian and you can think of it, he has had it).
2012 Jaguar XKR
Video doesn't do it full justice, but its close.

Sounds great! heres another vid that has a good exhaust clip right at the beginning: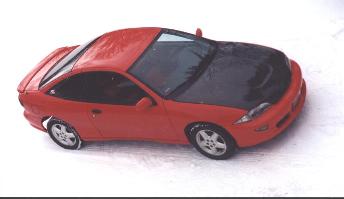 The new line of Jags are incredibly sexy.
Yo Jaguar, I'm really happy for you, Imma let you finish, but this Audi S5 had one of the best exhaust notes of all time.

flickr No worries man, just a civil exchange of opinions.

Is it just me, or do all of these sound like @!#$?

Personally I think the Jaaagggg sounds horrible.

Currently #4 in Ecotec Forced Induction horsepower ratings. 505.8 WHP 414WTQ!!!
Currently 6th quickest Ecotec on the .org -12.453 @ 116.45 MPH!!!
Jag sounds like ASS IMHO

I used to race cars, now I race myself.
5K PB: 24:50
10K PB: 54:26
Roofy wrote:

Personally I think the Jaaagggg sounds horrible.
I assume that's the Top Gear Jaaaggg? I.e.:
http://www.youtube.com/watch?v=Tyj9VMhE6oI
Getting back to the topic at hand, I don't think I've ever heard a Jaguar exhaust note I didn't like.
2010 Honda Fit LX
VQs from nissan have the nicest IMO, for example the g35.
The first vid sounded like poo, the second sounded pretty decent though, and I liked the audi. None of the three are my favorite sound though.
I thought it sounded good, but the second video sounded even better.
I also agree that the Nissian VQ's sound great stock.
FU Tuning