this one is considerably newer too. 2010 Hyundai Elantra. I have no intent to do anything to this car other than a (relatively) cheap set of 17"s and put in my amp/sub set from the Saturn/Sunfire. I may eventually change out the head unit to something different if this one drives me insane enough. I've already maxed it out once, so it may be happening sooner than later.

no pics yet as I don't have any on my work computer, but I should have some up tonight.


I need a new sig.

im a hyundai tech and what i have seen with the the newer elantras is the intake or exhaust oil control valve sticks if you don't do your oil changes regularly. you will get a code, also the new elantra 5 door gt i believe they are the same headlights as the 4 door exp they have projectors
sooo, I forgot to upload some pics of it until now. oops. Here it is in all it's glory.
I've decided to remove all of the chrome from the car, as I personally can't stand it on anything, and check into getting a larger exhaust put on with a Genesis Koupe muffler system installed to keep it quiet while improving flow for fuel mileage.
PGH, I'll look into that for sure. thank you!
I need a new sig.
i was thinking it was a 11 they changed the body style in 11 sorry but they still have the same problems lol,
oh well, I found some online. may or may not buy them though, haven't decided yet. I did however find some aftermarket grills that I may purchase one of if painting this one doesn't turn out to my liking.
Thoughts on any of these?
OR
The last one comes with the option of NOT buying with that stupid as hell "GTR" badge, which would be the one I would potentially buy. Only thing I'm wondering is should I paint to body color, or just go black with them.
Open to any comments for this.
I need a new sig.
Awesome purchase! My girlfriend bought a brand new one last year and we love the damn thing! Fuel economy is incredible too! You'll love it!

For the grill I would take #2,body color!

that's awesome! I found www.elantraclub.com which has taught me a lot about this car and shown me some good sites to find things, like those grills.


I've taken your advice with this one, and sent the link to my dad as a potential christmas gift.


I need a new sig.

As a temporary fix on the chrome situation, I did this.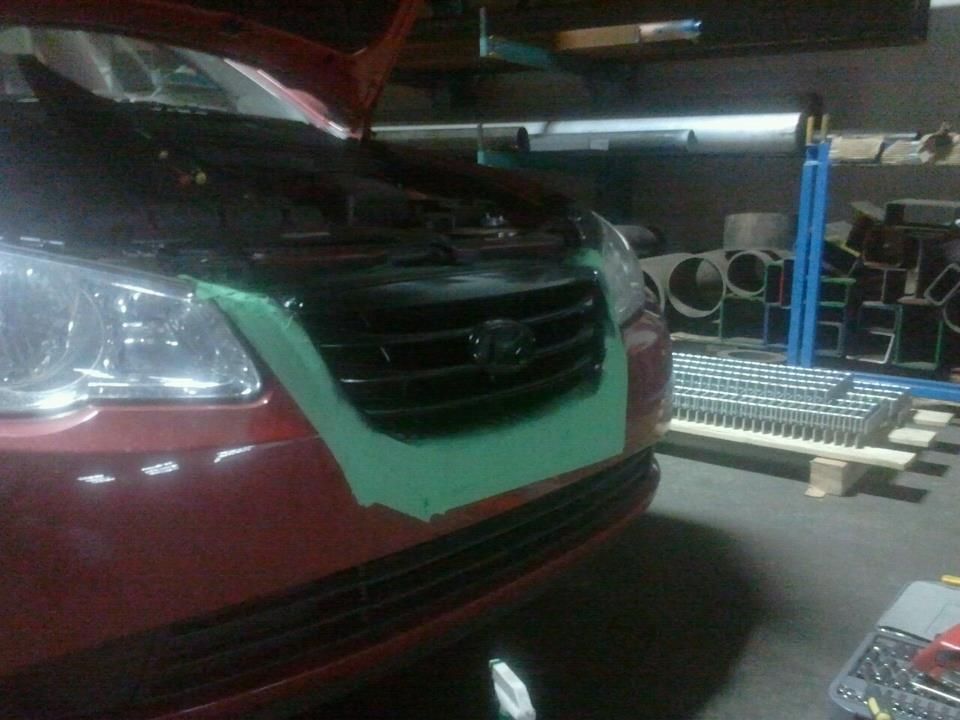 The back will be permanent like that. Just have to get something to compliment that piece now though.
I need a new sig.
I always say "Chrome belongs in your bathroom. No where else.". Wouldn't be my choice of car, but if you're into that kind of thing/swing that way, I won't judge.


2010 Honda Fit LX