Me and the future wife have been looking at getting another car to replace her 2000 Windstar. We have narrowed things down to about 5 different cars. I'm looking for pros and cons on those vehicles and possibly some suggestions on other vehicles. What we have been looking at is cars that get around 23/37 mpg, something that has somewhat easy access to the back seat since we have a 6 year old.

These are the vehicles we have either mutually agreed on or a couple of additional options that I think fit the bill closely.

1. 2012 Ford Focus 5spd 4dr hatchback
2. 2012/13 Scion Xd
3. 2008-10 MINI Cooper clubman s or standard
4. 2005/06 Mercedes Benz E320 cdi (diesel)
5. 2007-09 Mercedes Benz E320 bluetec (diesel)
6. 2013 Ford Focus ST
7. 2007/08 Volvo s40 2.4I
8. 2006-08 Volvo s60r

Any opinions are greatly appreciated.

i have a 2011 ford focus. so far it has been the best small car i have ever owned. great on gas. peppy. and fits a child seat in the back with no problem at all.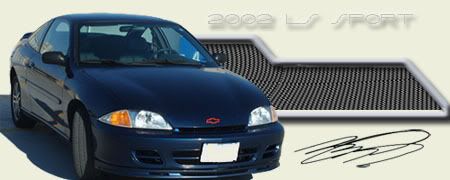 my parents have a scion xd and love it, they live about 30 miles outta town and love it for the gas, its pretty peppy, i had a 11 xb that was nice to, lil bit bigger though, but i liked it, then traded it up to a maxima and its awesome.

JLAudioCavalier wrote:

of those, s60r for sure
agreed, or the s40. Volvo all the way!
I need a new sig.
I mean, it doesn't get much more well rounded than an s60r. 4 door practicality, reliable, safe, comfy ride, creature comforts, and plenty of power and a decent suspension so it stays fun. If I bought a nicer dd, that would be it.
(tabs) wrote:



z yaaaa wrote:

its not much fun trying to argue with a wall.

oh, trust us, we know
agreed. when I was in the market for a new(er) car, Volvo was at the top of my list, unfortunately for me, the volvo dealer here didn't want to work with me on anything, nor did they have good service in my eyes. Hyundai did though. hence my purchase.


I need a new sig.

COBALT SS TURBO!


GMR has got nothing on this

Not on your list, but I did see the s40 and s60r. I've seen a few c30's around and damn do those things look good for a Volvo and for a hatch.
Is love to have a c30 but it serves somewhat impractical since the backseat is a little less accessible than a cooper clubman. With diesel prices not falling like gas prices are that rules out me purchasing another diesel Mercedes.

After owning an s40 I'd love to own another. Slightly low on the fuel mileage compared to similar cars but Ohh so fun to drive.

I just can't really see myself in a scion xd, an Xb possibly.

I'm really thinking the focus st is suiting the bill as far as everything goes. Ofcourse the future wife wonders why we need a car like that. I have yet to come up with an answer for owning a 250 hp 4dr hatchback. I shouldn't really need a reason since I would be the one making payments on whatever car is bought. Lol.

the cost benefit of diesel has taken a downward turn with the epa changing the blend of diesel. a shame since the mpg benefit is so high. if not for this the diesel golf would be a great option for you.