We currently have a 2000 VW Passat (mine) and a 2009 Mazda CX7 (wifes). the vw has 125k miles but still running just fine and dandy. the cx7 has 45k with no issues either. I want a 4x4 SUV (older cherokee sport) and my wife just brought up the idea of getting a hyrbid. see we take the cx7 when we drive to cincy (live in indy) to visit family because the 'cx7 is more reliable' (says my wife lol) but obviously gets less mpg.... anywho, i found the perfect 2001 cherokee local here but dont really know where to start with hybrids.. probably prefer the prius (looks and reliability)... dont really want to go with a BRAND new 1st gen hybrid as there will always be bugs too be found and worked out (volt and their batter fires) and i'd rather not be the one finding them... lol
no higher than 20k for the hybrid / or 250ish a month
what suggestions / experiences do you have to share?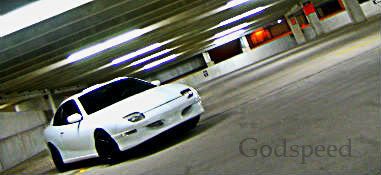 Godspeed wrote:

We currently have a 2000 VW Passat (mine) and a 2009 Mazda CX7 (wifes). the vw has 125k miles but still running just fine and dandy. the cx7 has 45k with no issues either. I want a 4x4 SUV (older cherokee sport) and my wife just brought up the idea of getting a hyrbid. see we take the cx7 when we drive to cincy (live in indy) to visit family because the 'cx7 is more reliable' (says my wife lol) but obviously gets less mpg.... anywho, i found the perfect 2001 cherokee local here but dont really know where to start with hybrids.. probably prefer the prius (looks and reliability)... dont really want to go with a BRAND new 1st gen hybrid as there will always be bugs too be found and worked out (volt and their batter fires) and i'd rather not be the one finding them... lol

no higher than 20k for the hybrid / or 250ish a month


what suggestions / experiences do you have to share?
I have worked at Toyota and am impressed with the Prius when I get inside. It is roomy and comfortable. I've not driven one, but my daughter has. Not impressed beyond any other new car. The down side that I saw happen more than once was not what I had expected. Having spent a lot of time dealing with RC batteries (hardly and expert), I thought the batteries would be the issue. However, the most disconcerting thing was seeing folks come in with their out-of-warranty car on the back of a flatbed, only to be told their computer that controls the car was fried. Not cheap to fix.
dennis
i dislike the hybrids because the only gains versus some cars (diesel or some of the 40 plus mpg cars) is around town when real world driving is factored in. the toyota system does work well though if you drive conservatively. i believe a few other companies may use their tech in their car. the ford c max is another good option better ratings and equipment than the prius and it has been used for years in europe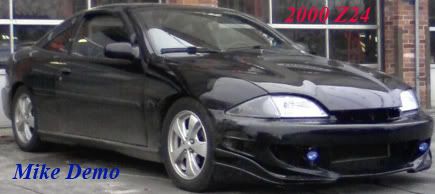 If you're interested in a prius check out priuschat.com.

My wife wanted a hybrid, preferably a prius, but the prices of them were outrageous when we looked a few months ago. 2010's that had 50-100k were only a couple grand less than a new one. We came really close to pulling the trigger on a prius c, which is about 20k new and would be my recommendation if you can live with the size. You can get a new smaller car, fiesta, focus, sonic,accent, rio, etc for less money that gets close to 40mpg, but by the time you add in auto trans, pw, pl, and any decent options the cars get pretty close to 20k. I'm sure their are rebates now so you may get better deal, but when we looked a few months ago their weren't any because people were scrambling to by small fuel efficient cars when gas was $4-5.

The ford c max seems like a nice car, but they start in the mid 20's. If you wait awhile you may be able to get a deal on one.

I hate car payments, so in the end we ended up buy a pontiac vibe for cash that my wife loves.


I have a 01 cherokee sport 4x4 and it's really nice and we like it, but it probably get 15-17mpg on the highway if you're lucky.

i been in a Prius there not bad but i can't stand that stupid shifter....
needless to say im a Hyundai tech you maybe able to get a sonata hybrid.. they drive really nice