Motor Trend First Look 2014 Chevy GMC
The Chevy looks downright ugly, The GMC not so bad, looks like a bigger F150 though.

agreed that it looks like an F150... the front end looks like a massive un-aerodynamic wind dragging SOB but damn that sierra looks mighty fine...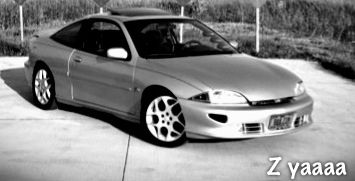 It's nice to be injected but I love being blown.
it doesnt look to bad
RIP JESSE GERARD.....Youll always be in my thoughts and prayers...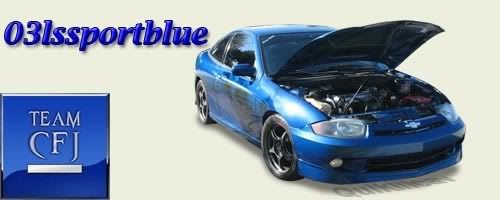 ehhh........i dont like it, its a little to square and boxy. +1 for the projectors, -1= for the weird empty blank spot w/ the brake controller on it to the left of the wheel.
and wtf on square wheel openings. ewww

All the added options and features.... id upgrade right now if I could. Only thing I dont like is the extended cab has its own door instead of a 180 degree swing out.
they also stole my idea for a badge on the front grill ever since I saw my dads camaro with the SS on the front grill.

Spike J wrote:


I want it
I miss my Cavalier, even if it made 100 hp on a cold day and had more suspension then it deserved.
hehe I just noticed the GMC interior is either photoshopped or taken from inside of a Silverado
Look at the hood lines in the middle, they are closer together than the ones in the pic below


Epic, LOVE it!
Might just have to pick up a new Sierra, been looking to get out of my Yukon for a while now.

2 generations in a row where they "innovated" simply by doing what Ford did in Fords previous generation styling wise. Honestly, Ford, for a few years now, is still the only domestic auto maker that is really impressing me any more.
(tabs) wrote:



z yaaaa wrote:

its not much fun trying to argue with a wall.

oh, trust us, we know
Grayscale wrote:



Spike J wrote:





I want it
Me too.... exactly like that... color, rims....so forth. Crew Cab, Z71 with cloth interior and full center console will be fine for me. But I want it with the bi-xenon's and all that stuff, so I don't have to do a projector retrofit (which I will be starting on my 08 Silverado after xmas). I like how the doors are set into the sides of the roof instead of mostly over the top like how they are now. That will reduce wind noise. Oh and it has a designated button for cargo lamp now which is much better than how it is now.
The Silverado kinda reminds me of the mid 80's silverado with how the front end is. I am unsure if I like it or not...
the exterior is a thing of beauty, but the interior... i unno, looks like crap to me. especially the console.

Sierra is gorgeous, the interiors still look like crap though...
** FOR SALE**
http://www.j-body.org/forums/read.php?f=24&i=110879&t=110879
Love the Sierra, in and out. The Silverado is ugly, don't like the direction they have been going with those.



PSN ID: Phatchance249


No tweeters in A pillars anymore? I wonder if they are relocated into the dash or did they just make the door speakers coaxial.