Everyone seems to be talking about Cavs and Sunfires, and I seldom see Berettas mentioned at all. . . . Am I in the wrong place?? Would there be more interest if I make 'er into a convertible? Or a Pontiac??

Beretta/Corsicas are separate, 2gen cavaliers and earlier berettas share some parts but not a whole lot


Have a nice day.

nope, beretta's are L-bodies.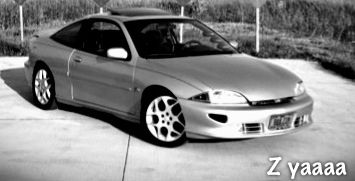 It's nice to be injected but I love being blown.
You sayin' I can't spell?? Well, I have enjoyed joining in with you, though.

Funny crap.
ITB 2007 I saw 2 Berettas come in 1st&2nd in J-Body Wild!!!
ummmmm OK.