Hey. I havent been on this site in about two years. Im former JBody enthusiast who have ventured out and found German engineering. Das Auto! Heres my Passat
Mods list:
Lowered on H&R springs and Bilstein struts
ECU tuned by Unitronic
ECS lightweight pulley set
ECS Stage 2 big brakes
Full Magnaflow exhaust
HKS intake
Depo Ecode Projector headlights with clear turn signals
badgless grille
shaved trunk
Audi A4 Sport 17inch wheels wrapped in Toyo Extenza HPs
35% tint
Comments welcome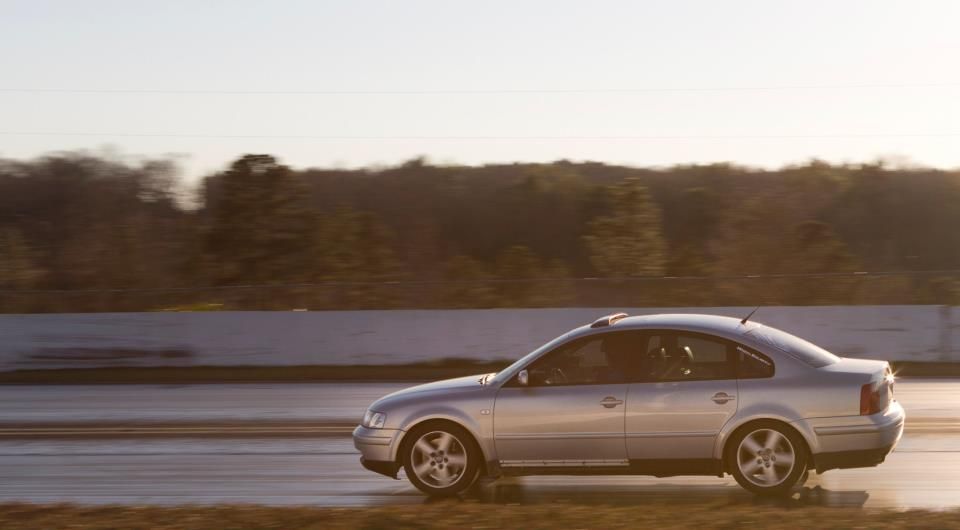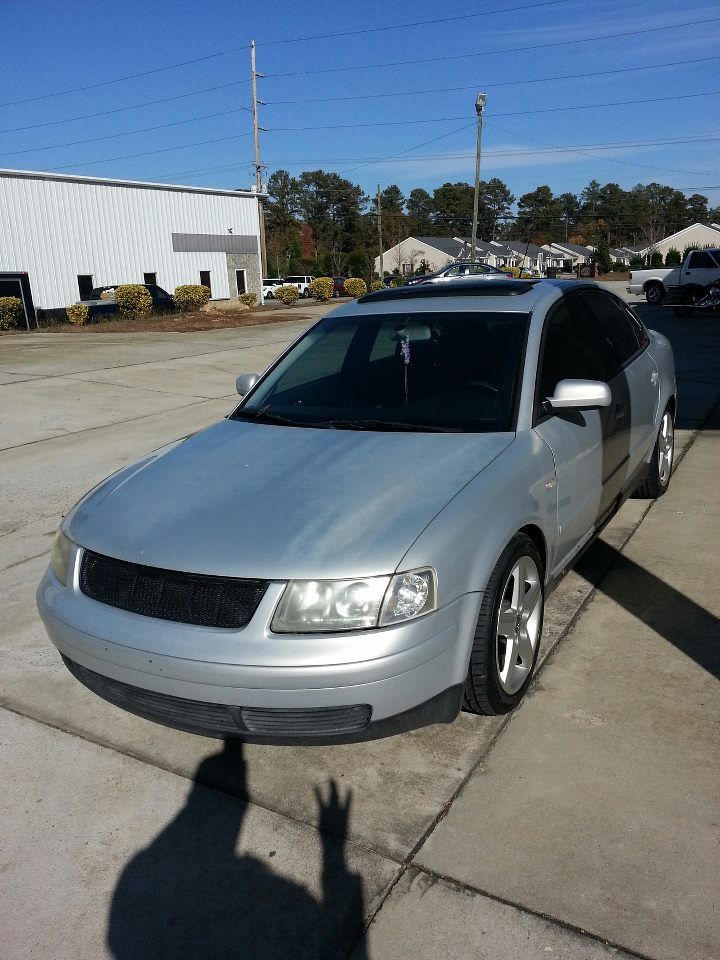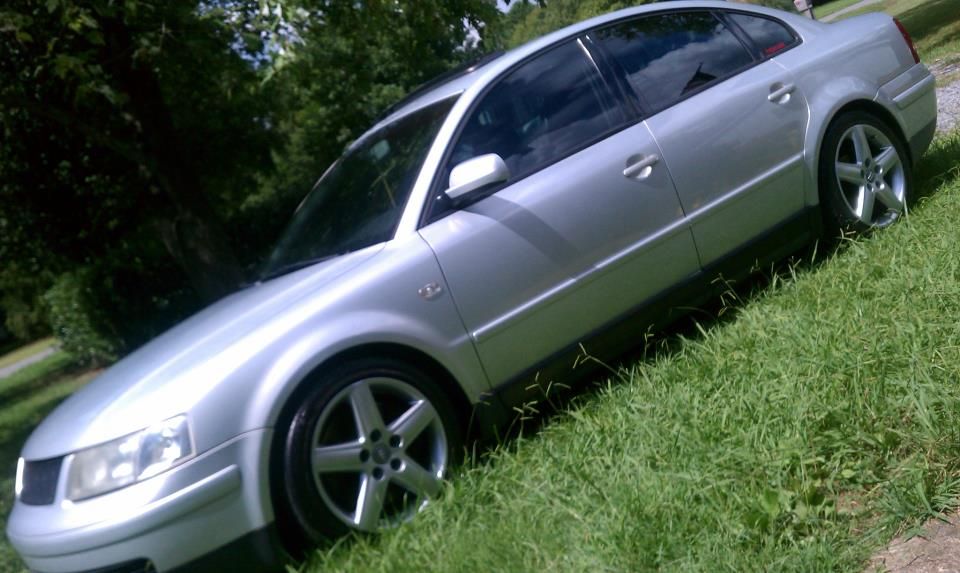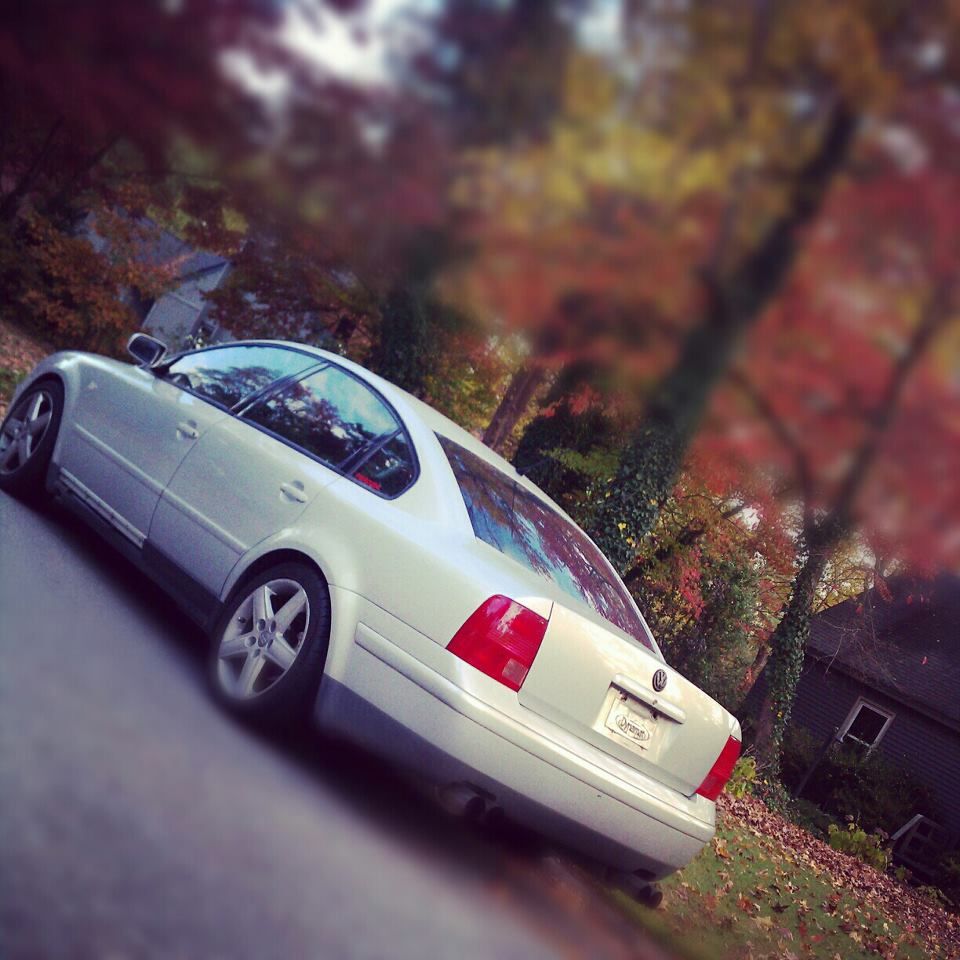 My old wheels and an Audi S4 buddy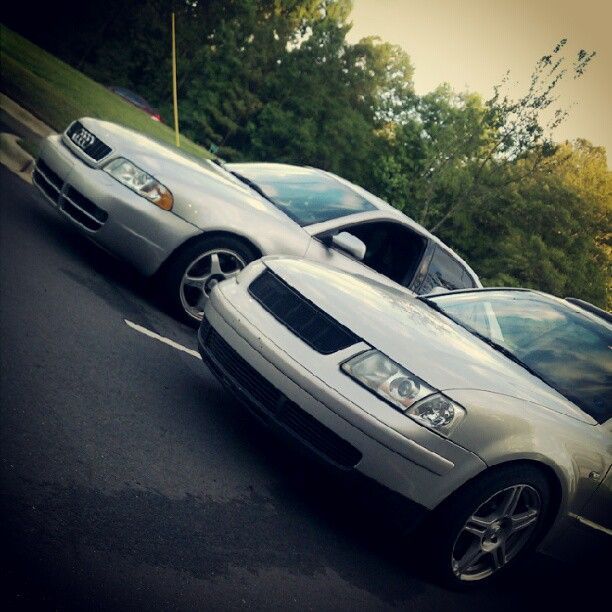 HardcoreXSunfire wrote:

Also its a 2.8L V6
For those that dont know, 4Motion is AWD
Not feeling the grill, but the rest of the car looks good!


http://www.autotalk.com/pictures/data/1536/medium/2005_Chevrolet_Cavalier_Xtreme_002_autotalk_com_.jpg

Dave Z wrote:

Not feeling the grill, but the rest of the car looks good!
This is actually a common response I get. Not a lot of Passats have this grille but I like it.
My Passat had a badgeless grille, and I hated it. Luckily, the guy I got it from got the same body style Passat, but in TDi, and traded me his badgeless one back for a factory VR6 one. Either way, I love the car. I hope you keep it and roll out to SoWo with me in May.
I thought the normal V6 was a 3.2, not a 2.8?
R.I.P. JessE Gerard 7.11.87 - 1.25.08
The Radiation Nation
Facebook
Twitter
Twisted Metal Alliance
My cousins plastic water pump exploded inside of her Passat's engine. I think it was a 4 cylinder though....
Just a thought if you color matched the bottom of the car to the rest it would look cleaner n give it a lower look


Modding my j since I found the org

fellow P-SAT driver!!
i moved from my sunfire 2200 to a 2000 b5 1.8 tip. love the power!!! hate the maintenance! lol
car looks great!!! wish i could do some of the same mods to mine... (lower, exhaust, wheels, brakes, blah blah). ...i do have it chipped lol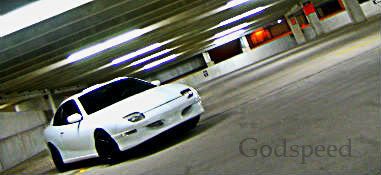 that's a nice looking car. any interior pics? the only thing i don't like is how far the exhaust sticks out, although that could just be the angle of the pic