Do Montana's share a lot of parts with N bodies, or W bodies, or a mix of both. Just curious, planning out a project.

O noes!

Besides the motor and trans, I doubt it. The Montana, Venture, Trans Ports, and Silhouettes are U-body's or GMT-200's.
"United by Individuality"
"If life is a joke, why aren't we laughing?"
"Normality depends on one's perception of reality."
http://www.cardomain.com/ride/3820803
I believe they share a lot with the W-bodies, but have obvious differences in unibody configuration and wheelbase length.

I doubt many parts would directly interchange, but the L-Body (Beretta/Corsica) were a mixture between 2nd Gen. J-Bodies and 90's N-Bodies, sharing parts with both of them, while having many parts that were unique as well.

This is probably what the case is with the Venture/Montana/Silhouette vans, but I'm just basing this on my, relatively limited, knowledge of 80-2000's GM cars and trucks.

-----------------------------------------------------------------
1995 Corsica and a bunch of trucks too...

honestly i doubt it. everything on my montana is beefy as hell. i dont know if that has to do with the thunder package or not, though...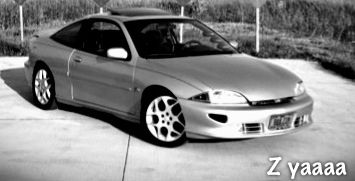 It's nice to be injected but I love being blown.
Ive been told the cradle from a W body will lift straight up under a Montana.
HP Tuners should be able to tune these cars, right?

O noes!

I dont see why not. Might wanna ask on the HPT forums.