Agree with the scooby choices here....


http://www.autotalk.com/pictures/data/1536/medium/2005_Chevrolet_Cavalier_Xtreme_002_autotalk_com_.jpg

I do like that example pic of the MKS. Blacked out headlights, and red paint. I would gunmetal the grill and rims, Livernois tune and supporting intake/exhaust mods and LED conversion and tint and I would be done.

STi's are nice as well and have a huge aftermarket. I wouldn't mind having one of those as long as its grey/silver lol.
I say STi as well. I think it would be a more fun car, and I really like the utility of a wagon/hatchback versus a regular sedan.

E.MURY wrote:

The comfort level of the STI obviously wont match either of the sedans but it is a better sounding, more nimble, more mod-able car. Practicality-wise the big bodies seem like a better direction for a family, the STI gets loud once you start modding.
On that same note tho I would probably do more mods to the SHO or MKS where the Sti I wouldn't do much more than basic stuff with family comfort in mind.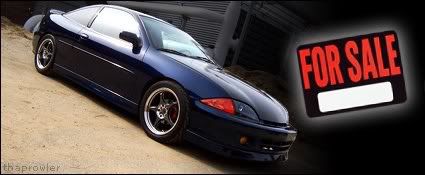 Member of J-body of Michigan.
I'm parting out, BUY MY STUFF!!
Suck it Bob, you spammer @!#$.

I think Bob sold him that 2013 ZL1 for $5,000 after his wife found out about it.