Hey guys it's been a while since i've posted on here, i'm sure some of you remember me. I have had a ton of stuff going on in my life and am making steps to towards making a better future for myself, including going to college (finally) in the fall for my ASN. I got a new job and there is a lot of local traveling involved, and with commuting to college in the fall, I have been looking into getting a bike for the summer. I don't want anything fancy, just something cheap that will get me from point A to point B and get good gas mileage.
Now why I am posting on here is because I wanted to get some opinions. I have seen some really nice 150 CC scooters on the local classifieds recently with low mileage for between 800 - 1200 dollars. With them getting 80-100 mpg with a top speed of 50-55mph(plenty fast enough for around town and what not) it is pretty enticing.
I have also seen older suzuki motorcycles(400-600CC) for similar prices with around 3-5k miles for similar prices. Anyone have any input, things to add, or suggestions?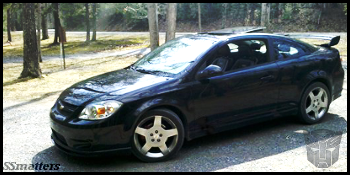 I would rather own a motorcycle. but that's just me. the older Suzukis are good. I had a friend a while back that got an old Kawasaki ninja 500 for dirt cheap. as he has to do to get it running mint was clean and adjust the carbs. just look for something that's not heavily beat on. Good luck

i just picked up a yzf600 as a first bike. i had be using my brothers 250cc but I got a great deal. they should still get very good mpg if you keep the revs down.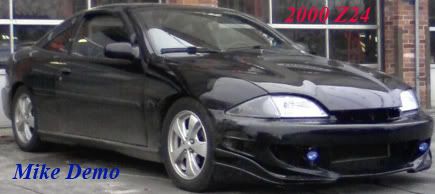 Lmfao Brian... but honestly your bike is exactly what I would want. I would much rather have a bike but scooters are so damn economical. But dude... seriously... you have a sig of a vtec emblem? I don't even know what to say to that.

And to everyone else I originally was looking at bikes like that last summer but I wouldn't want to pay the higher insurances and I refuse to spend much more than $1200.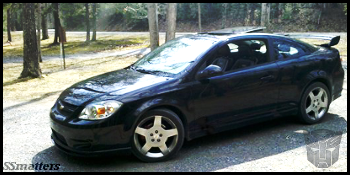 Hey hey hey. Thats my Accords engine. Its a beast.
Liability coverage for a bike is dirt cheap. I think around $180 a YEAR is what most people I know are paying. I saved myself up $1400 in cash. Bought the bike, fresh fluids, a tune-up and insurance on that. Definitely economical in my book.
Haha I am not beating the car, just the typical honda owner making sure the world knows what kind of engine you have. ;P
And yes that is exactly why I want a bike. I want to find the one build thread of the guy who took a bike like this and did a budget build and made it look like a bike for that one mel gibson movie. It looks bad ass and I'm sure he did more to it since then.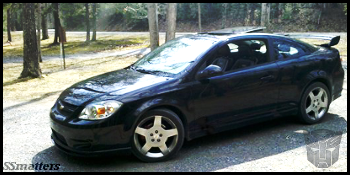 Ok so I went through the first few pages of my local classifieds and found these things that caught my eye:
http://classifieds.pennswoods.net/classifieds/viewad.cgi?adindex=2221898
http://classifieds.pennswoods.net/classifieds/viewad.cgi?adindex=2222355
< if what this guy says is true about the insurance, it looks like a good deal. I think it's a decent looking bike.
http://classifieds.pennswoods.net/classifieds/viewad.cgi?adindex=2222595
http://classifieds.pennswoods.net/classifieds/viewad.cgi?adindex=2223413
< real cheap
http://classifieds.pennswoods.net/classifieds/viewad.cgi?adindex=2224529
< higher price but like how it looks
http://classifieds.pennswoods.net/classifieds/viewad.cgi?adindex=2225329
http://classifieds.pennswoods.net/classifieds/viewad.cgi?adindex=2225711
http://classifieds.pennswoods.net/classifieds/viewad.cgi?adindex=2226304
http://classifieds.pennswoods.net/classifieds/viewad.cgi?adindex=2227430
http://classifieds.pennswoods.net/classifieds/viewad.cgi?adindex=2228391