As always, I'm bored at work...so new thread time

Got some new tires for the Gixxer to replace the stock ones, this was LONG overdue, they were completely bald.
Anywho, some googling and a few reviews later, went with the new Dunlop Sportmax Q3's. They were a bit cheaper and supposedly sticker than the Pilot Power 3's which everyone seems to be running these days, we will see how long they hold up.
Only about 20km's on them so far, so I've been driving like a bitch to break them in, but so far a much better tire than the outgoing Battlax's that came from the factory.
Oh and did I mention, the side walls are CARBON FIBER.....my @!#$ is so JDM.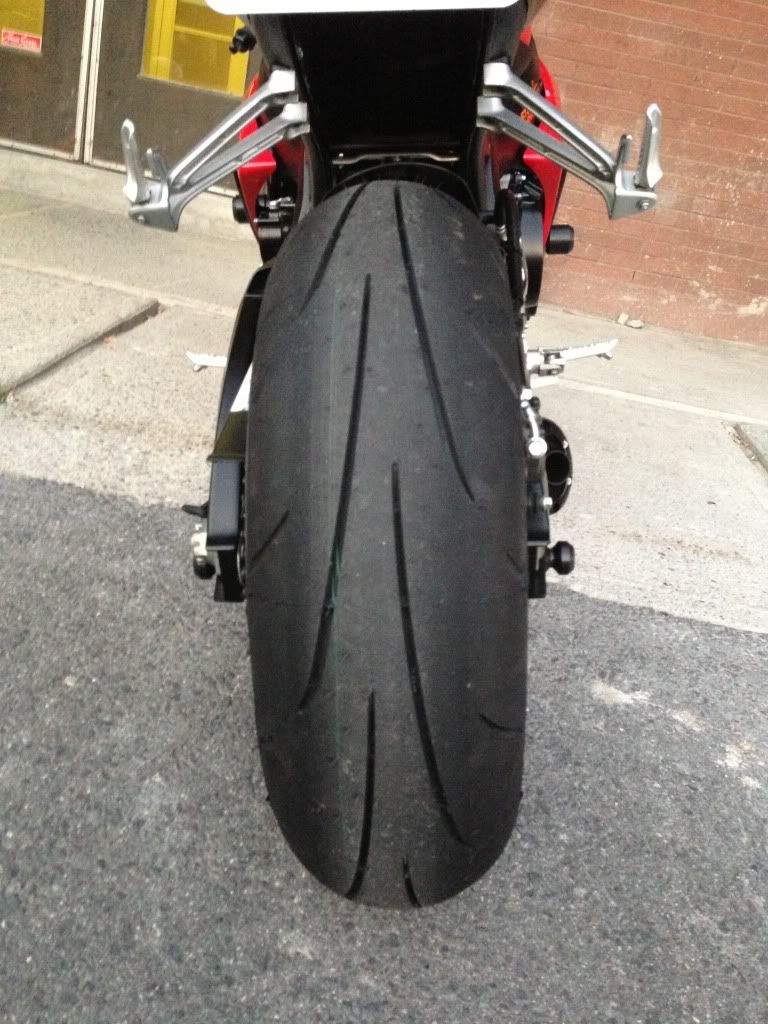 Psssh those cant be CF. I cant even see the weave.

Hahaha you can actually make out the weave on the bead, but I didn't take a pic before I got them mounted


LOL, just replaced my rear Q2 with a Q3, that 190/55

. Front Q2 has too much life to replace, plan on doing such over the winter season.
The Q3's are great tires, raving reviews everywhere.

Think your soooooo cool with your big boy liter bike and your 190 rear tire, eh?
LOL
But seriously, you find your Q3 was greasy when you put it on for the first few miles?
I know there is supposed to be a break in time for new tires, Dunlop recomends 100mi, but I didn't think it would be as bad as it was.
Took a right hand turn at an intersection last night, 2nd gear taking my time, gave it about 1/3 throttle out of the corner and the back end slipped.
I only have like 60mi on the tires now...so I'm gonna wait till I try anything like that again till im over 100.

Soo coool! LOL. Yeah mine took a rough scrub-in, we have some smooth surface but rough texture pavement near-by I used to do such.