Bang for the buck? Cobalt SS turbo'd or supercharged?

The turbo is the one to get.

Lookin for something newer in 2015

Would the Hahn Stage 5 kit be too much overkill for street use?

Id go supercharged if you want to modify if heavily. Theyre a lot cheaper to get into initially.
This is a J-body forum though and Cobalts are J-bodies. If you want to learn about Cobalts go to CobaltSS.net and talk to actual Cobalt owners.

i hear turboing the LSJ (sc) version is usually pretty good....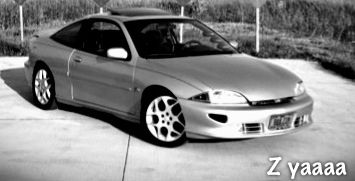 RIP silver car. You will be missed.
If you're planning for 2015, LNF costs will be down even further and you wouldn't even be able to find a decent lower mileaged LSJ car. Plus with an LNF 300whp on a tune alone is achievable, with minimal supporting mods necessary. Intake, downpipe, and a tune, call it a day. My LNF is back to that after being fully-bolted.
As for cobaltss.net, meh not my crowd nor favorite forum. I'll leave it at that, I've met a handful of decent people during my Cobalt ownership and a @!#$ ton of idiots.

-MD- Enforcer wrote:

Agreed with Joe 100%.
+1
http://www.autotalk.com/pictures/data/1536/medium/2005_Chevrolet_Cavalier_Xtreme_002_autotalk_com_.jpg
Look at my Sig... Do IT!
Mods: Synapse Charge Piping, Short Throw, Bad-Mab Dp, Dejon Intake, BYT Tuned!
Parts For SALE! Pacesetter Header(ECO),17'in Resonator, Alternator, Starter, Viper Alarm.
I had an 05 SS Supercharged and enjoyed that car immensely (especially the interior). The Eaton blower works well and really helps the car get up and go. With that said, a buddy of mine got the Turbo version, and it felt like a whole new animal. Hardly and Turbo lag and pulled way harder. If you have the means get the Turbo version, but either car used is technically a "bang for the buck". The Turbo SS and Integra Type R are the best FWD in the world in my opinion. =)
Especially love the SS Cobalt interior.

Okay first of all.....we need to stop all this hate with the Cobalt is not a Jbody. Yes its not a Jbody platform but its escentially the same car.

If you look over at the AE86 and Scion FR-S enthusiats you will see what i mean. The old AE86 support now has almost doubled in respect to its old days from the help of that cartoon everybody loves (including me)

Yes it was "marketed" to be the rebirth of the 86 but its all in the eyes of the public. Same thing has happened with us with the Cobalt SS birth. Except GM lacks marketing well with the young community.

Here in the jbody forum and the Cobalt forum we are quick to say our cars are different and should not be compared to one another. It you look closely they are very simliar and denying that hurts our community. Thus why domestic 4 cylinder Chevy's have not gained much traction in appeal to many people. Because we can not hold history. That is whay a car needs to become popular, is history and culture.

We need to embrace and unite ourselves to strenthgen our community. Its all we had....before they stopped the production of the Cobalt in 2010. Kinda late now but just worth saying. If we allowed a section in our forum here for Cobalt owners we would see an increase in vendors which is what we currently lack....and are loosing....Overkill just to name one. A great vendor!

Anways, the LNF SS is very easy to mod to gain horsepower. Easy to tune and a very very fast car. One downside is its FWD...so you will get ALOT of wheel spin. Other downside is the carbon build up in the intake ports. There since has been a solution made by Powell to counter that issue. Other issue is the handbrake. Very poor design from GM.

LSJ SS is has just as much potential. You can swap out the M62 for a TVS and bam....horses run wild! LOL.

I love the Cobalt SS interior. Excpet for the ugly handbrake.



GMR has got nothing on this

I agree, forgot about the handbrake lol

yes the e-brake in cobalt is a joke. if you have an arm rest it makes it even worse.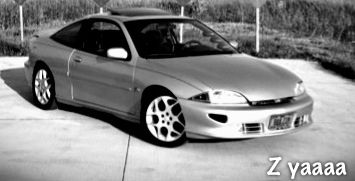 RIP silver car. You will be missed.