Hey gents,
I recently found a good deal on a new-to-me CR250 so I picked it up. The CR125 just wasn't cutting it anymore and getting kinda boring to ride, I still have it...I will probably sell in the spring.
Anywho, the new bike is a '03 CR250.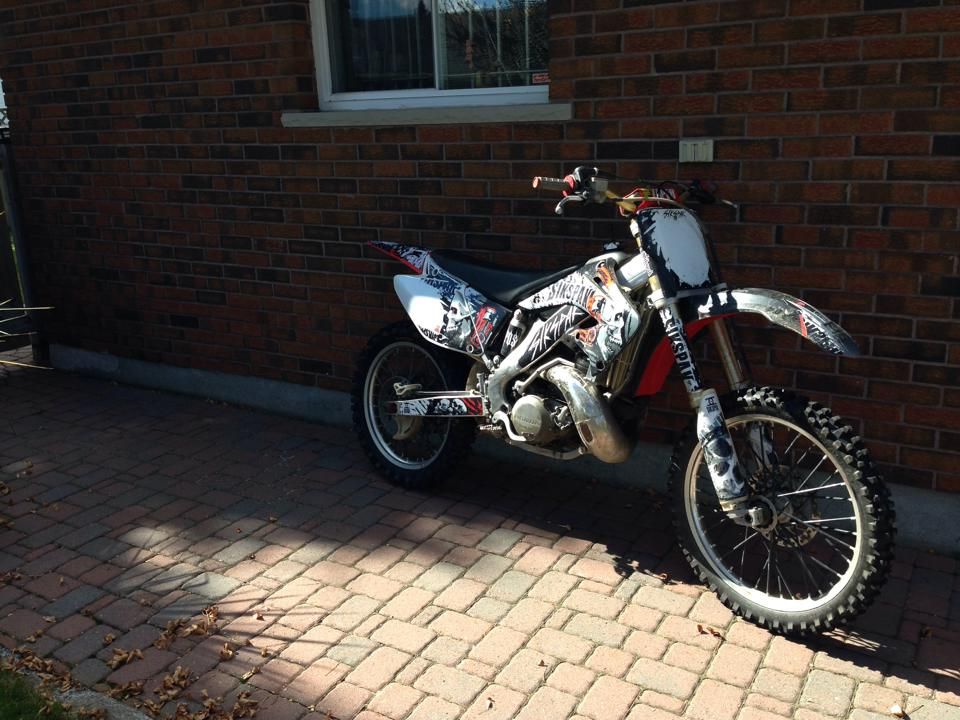 Mods:
-Freshly rebuilt top and bottom end
-Racetech Suspension
-Full FMF Exhaust
-Maxxis IT Tires
-SixPak Graphics Kit (I've since taken a bunch of them off...it was just WAY to many stickers)
-ProTaper Bars
-High Capacity Rads
-Renthal Rear Sprocket
-Bunch of other random @!#$.
Ended up getting a ton of extra parts with the bike, all the stock parts, a spare jug, a few sets of brake pads, a set of riding boots, and a whole box of misc. fluids and oils.
Couldn't be happier with the thing....its a blast to ride and I'm finally riding something again that I can scare myself on if I want to.
Grabbed some videos the other day out in the sand pits if you wanna check them out.
Cheers!

All the dirt bike guys on JBO leave?


Looks like fun. I'm an ATV guy myself, but we run across a dirt bike here and there while on the trail. Hoping to one day have time/money to get over to the Silver Lake Sand Dunes sometime just to say I've tried it. Sounds like you get out more than I do. I've had my 98 Scrambler 400 4x4 for two years and have only been out 3 times.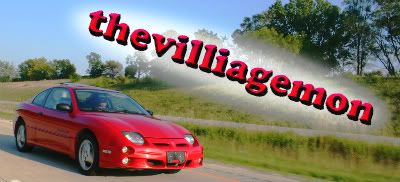 Looks like a nice bike. I wish I could get into riding. I only go riding once a year, if that. I have a 84(?) Honda XL500
Nice! I've been wanting to get a CR250 since I sold my bike a few years back. I miss riding.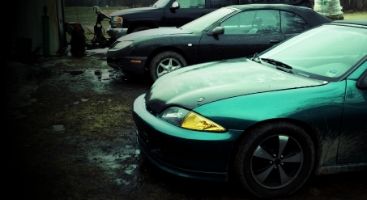 To be honest I didn't get out much myself this year, probably only a dozen times, last summer I was out riding nearly everyday. This year tho I played around on the street bike more instead.
I would love to get to Silver Lake as well...that place looks insane!

I could not be more jealous of this as it's getting cold and sh!tty here. I would kill for that kind of landscape!
"In Oldskool we trust"
Y3llowCav wrote:

I could not be more jealous of this as it's getting cold and sh!tty here. I would kill for that kind of landscape!
Thats the only cool place we have, I live in Northern Canada, its just a private sand pit...but it goes on for a quite a while...probably 10mi or so, that is by far the best spot in the whole place tho.
Technically its trespassing to ride in there, but no one really seems to mind as long as your not vandalizing the heavy equipment.

Still, you're a d!ck

We have NOTHING like that in Massachusetts. I hate this place.
"In Oldskool we trust"
Nice, I used to have a 97 RM125 through high school. and I've just been riding friends bikes when we've been out. I don't have nearly the time to get out even if I had a bike. Silver lake is a great time if you ever get a chance to go.