Hey guys, some of you may remember me some of you may not, I did frequent the forum quite a lot a while back. Anyways... I decided it was time to move on from the Cav, so I went out and purchased this...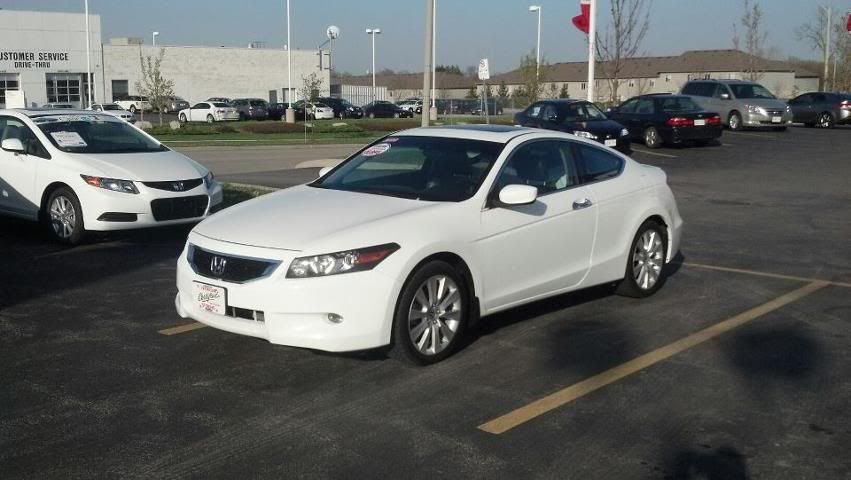 Its an 08 Accord with the 3.5L and 5 speed auto, yes an auto, but to tell you the truth I dont mind, its exactly what I was looking for. I love it! I pick it up on Monday and I cant wait! Black leather interior with every option except navi, which I wasnt really concerned about to be honest.
Comments and criticism are welcome, and if your rocking an 8th gen too lemme know whats out there for them.
Know of any good forums? I will still be snooping around here from time to time.
Thanks for looking

Those V6s are damn hard to find in a manual. Nice car though!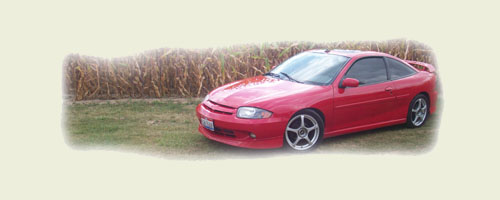 OhForKavy (WhiteKnightro) wrote:

Those V6s are damn hard to find in a manual. Nice car though!
Very true they are, but to be honest Im not upset I got the auto... it still goes like hell!
hey man congrats on the purchase... Until a few months ago i also had an 8th gen accord. I had an 09 ex-l v6 sedan. Had a great ride and loved everything about it except for the VCM and of course hondas grade logic shifting, (i was very aware of the cyclinder deactivation to the point where it pissed me off on a daily basis). VCM and grade logic, those are the 2 reasons i traded it in...

Nevertheless, well built vehicle that was suprisingly quick and extremely comfortable. I was on driveaccord.net, v6performance and my8thgen.com. IMO My8thgen was well moderated and a source for good information. Many of the guys from driveaccord migrated over to this site.

If your looking for a drop your options are limited to coilovers or HFP suspension (honda factory performance). As far as i know they're arent aftermarket performance struts made for the 8thgens but spring are made by Eibach, H&R etc....

The autos are fun....but those with the 6spd are RETARDED fun to drive!
Congrats on the purchase. Very fun car to beat around in.

M62, 42's, ZZP 3", ZZP S3 H/E
214whp 190wtq
Awesome purchase!!!!! They look fun to drive.

Nice new ride.I also updated but last yr to a 11 civic lx s (1st new car in 24yrs).Like it and I went auto too,my trim finding a manual was null,none to bought.So no shifting is actually nice being my former daily is manual which was my 1st new ride back in 87(and still own).The old cav is my resto job and garaged.
Thanks for the comments guys. I also drove a similar car with the 6 speed and really didnt like the feel of the transmission, I couldnt see driving it everyday, thats mainly why I went with the auto.
Nice upgrade.
http://www.j-body.org/forums/read.php?f=6&t=177342&a=2
Heh, I had a 08 6MT for a few years. Loved everything but the front wheel drive.
I personally love how they look and hear they are a fun time to drive so I say WIN. Congrats man.