SO i posted this in my build thread, but i got tired of no boost in the sunfire yet, so i traded in my 2006 Mazda3 for a 2011 Mazdaspeed3, and i haven't looked back. I love this car to death, and it really makes me crave more boost!
More pictures to follow when i go out fro a drive with some friends, and my 1 buddy's exact same car as this one lol.
nice I have a few friends that have speeds they are great cars in my opinion
On my list of dd,s to combine fun and practicality. Mazda reliability, decent looks for a hatch, and I've seen them tear up some autocrosses!
(tabs) wrote:



z yaaaa wrote:

its not much fun trying to argue with a wall.

oh, trust us, we know
Loving these hatches....


http://www.autotalk.com/pictures/data/1536/medium/2005_Chevrolet_Cavalier_Xtreme_002_autotalk_com_.jpg

These are growing on me. Any inside shots?
It is such a happy car...


"Project 69'"
1969 Chevrolet C/10, 1/2 ton, 2wd
-Boosted LS1?
-Richmond ROD 6-speed(will get sometime)
-Posi 12-bolt(built w/eaton posi unit and richmond 3.73 gears)
-Disc brake and 5 lug swap
+little extras

My friend has a Speed 6 pushing 26 psi .....
My cavalier was neck and neck with his car, last time we raced.
It was awesome.

I'd like these cars a lot more with a more aggressive front bumper.


2010 Honda Fit LX

not a fan of the tails but other than that its nice looking
RIP JESSE GERARD.....Youll always be in my thoughts and prayers...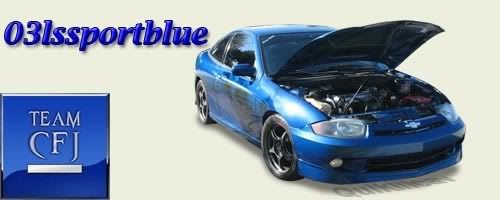 I love the new tails, I just wished they kept the old front.
The new ones look like a 'tard on crack, smilin' all day long!

aaaand winter mode
and what a couple beers with friends at a Crabby Joe's will do....
That looks great. I had a loaded 2010 Grand Touring, but it was a sedan. EVERY TIME I saw a hatchback version on the road I regretted getting the sedan. These are great cars. SO much fun. I can imagine how good it is with a turbo on it. The steering on these is so quick, and they feel so nimble.



...

Went out to the movies with a couple buddies, one of which has a 2011 Speed3 as well, and when we came out after "Olympus Has Fallen" finished, we were surprised to see our cars made a new friend lol.