Hey all..
I have the innovative wideband that Karo sells...
Is there a wire coming from the wideband that I can connect my OEM o2 sensor wire to?
I don't want to run 2 sensors in the downpipe...
Theres 2 wires in the innovative setup called "analog out signals" but the description of these wires in the manual is very vague..
Any info is appreciated.
i believe the signals are lambda signals that you can use for narrowband input and theres another for datalogging but i dont think the signals work with jbody o2 sensors at least not the eco's. But maybe some more 2nd gen opinion is needed.


*2012 mazdaspeed3*

use 2 sensors , i did with mine
it will save you a few headaches down the road
and ill see if i can find that spacer if you still need it , havent forgot
just havent had the extra time and room , and since im doing a motor install for a friend i got the room to look for it tommorow
I'll be installing my Innovate Motorsports LM-1 kit in the next month or two and I'm curious as to what is being discussed here. I understand that I'll need a bung welded into my header's b-pipe for the o2 sensor, but is a second sensor needed? I was under the impression that all that was necessary was the provided o2 sensor and a power source (i.e. cigarette lighter).
Blown.
Yes, you need the second sensor, no way around it. Most wideband narrowband sim's use a 0-1v signal, our cars use a 0-1.250v signal, so the emulation is way off, car throws a code, and goes into limp mode. Just put the extra bung in and go on with you're tuning, makes it MUCH easier.
4cyltuner.com
- Information Source For 4 Cylinder Tuners
Buy stuff from CarCustoms Ebay! Won't be disappointed!
For the ECU to put the car into limp mode would mean that the LM-1 would have to be connected to the wiring of the car somehow, is this correct? I thought that this unit was completely separate from the ECU. So if I understand correctly, one wideband sensor and one narrowband sensor, both connected to the LM-1. Is there anything else? (RedDevil, I apologize if you see this as a thread jack).
So I'll pick up another Bosch sensor and connect it to the LM-1 unit. I'm at school right now and my stuff is back home, RedDevil - can you check if the wires are provided with the unit to hook it up to the second sensor?
Blown.
Wha??
We're discussing if we can get rid of the factory o2 sensor in the manifold & just use the wideband sensor alone.
Shifted says we cannot..
So, you'll have 2 sensors in your downpipe- The wideband sensor, and a factory sensor.. You can't combine the two...
The wideband is it's own tool- it does not make your car run any different. Its just there so you can moniter how the car is running, and make adjustments..
Wow. I guess I just didn't understand your original question, I knew we had to keep our stock o2 sensor otherwise the ECU wouldn't read correctly. Sorry for the confusion, bro, I didn't mean to throw this thread into a frenzy.
But I do have a question for you though, where will you place your wideband sensor in the exhaust? I've heard anywhere from 18"-36" "from the turbo" (although I do not have a turbo)?
Blown.
yes you need the p[rimary and wideband in your downpipe... I am running both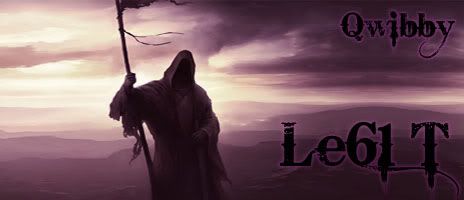 LE61T PTE6262 Powered

Mines around 24" from the turbo outlet... You can't mount it too close because the hot exhaust gases will damage the sensor..
Even though you have no turbo- I would still mount it where they recommend, but measured from the head... The exhaust gases will be hotter with forced induction..
If you were going to mount them inline with eachother, I would suggest setting them apart a little bit.. I'm not sure how tempermental the sensors are- but Id try increase the chance of each sensor getting accurate readings as much as I could.
For good measure, Im probably going to mount the primary o2 on the opposite side of the pipe, staggered a few inches.
Does anyone know if the one wire o2 sensors are more or less succeptible to the higher termperature exhaust gases?
my stock sensor lived in my 97 with a turbo , and in my 00 with the s/c
and alot of other people here with turbo's and s/c's im guessing are still using the original sensor also
Heres what happened on my eco when I got a wideband with the 2 channels of output, I replaced the stock 02 sensor with the wideband and then sent the 5v signal to the guage for AFR and then sent the 1v signal to the PCM, this worked ok for a few days then the ol check engine light popped up and I had 3 codes which pertained to slow response and heater circut malfunction, so I went and created a resistor box which eliminated the heater circut code but I was still stuck with the slow response code
The only 02 sensor that works right with the PCM is an AC Delco one, so i got a 2nd bung put in my header and now everyone is happy and theres no codes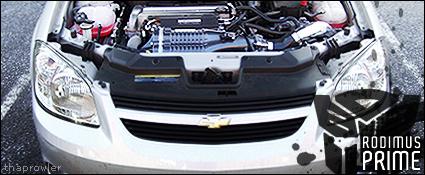 1989 Turbo Trans Am #82, 2007 Cobalt SS G85