Hey,
My tuner is not familiar with my ecu. Can someone please tell me how to adjust/scale for the bigger injectors, constant included. I am using new LSJ 36 lb injectors. I bought an AFPR from HAHN, and besides mounting issues, I was ready to use it before getting tuned tomorrow. Can HPT allow the use of this AFPR? and if so how? Idle psi to WOT psi change under vacuum. Otherwise I didn't need to purchase this modification. You gurus out there talk to me please.
Thanks.
"FRIENDS DON'T LET FRIENDS DRIVE STOCK"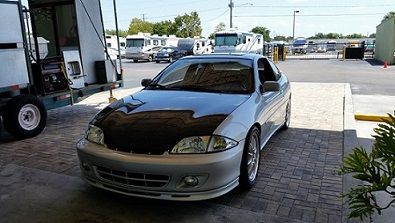 Read the HPT Tuning guide about 5 down from this one.
You can adjust the injector constant so the ECU knows the injectors are larger.
The ECU can not adjust fuel pressure. That is what the AFPR is for. I would set it to stock settings myself. 62psi at WOT (or vaccum hose off).
FU Tuning
I'd go to a new tuner man.... I tuned mine by just following the how to the easy way from shifted and I've had no issues....
Thanks.. so how does HPT adjust for the right amount of fuel when using new constant when increasing fuel pressure Any injector sprays a certain amount of fuel/hr. If I get my injector constant and then change fuel pressure, its not going to be accurate (amount of fuel coming through injectors). It would work with stock fuel pressure.
Why keep stock fuel pressure. I don't want to increase it?
"FRIENDS DON'T LET FRIENDS DRIVE STOCK"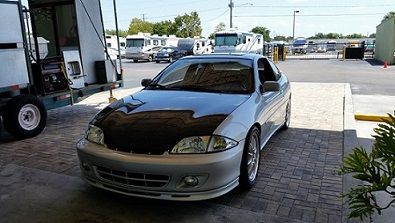 Idk why your worried about fuel pressure being na. I used my stock rail and regulator. hpt cannot control the injectors after the pressure is upped.... Well the ecu can but it will.base it's adjustments off the constant. So once more fuel is introduced and the fuel trims can't keep up you'll get a system to lean code.
Edited 1 time(s). Last edited Sunday, October 02, 2011 2:46 PM
IDK know either. I thought it would help my bigger injectors spray a finer mist, more complete burn.
That is what I thought, so can the tuner see all this and make estimations of correct amount of fuel based on the constant? By estimations, I mean adjust or scale the constant based on higher fuel pressure and injector flow output. Well, I canceled my tune this morning because I haven't completed the AFPR install. I really wanted it in and adjusted while tuning.
"FRIENDS DON'T LET FRIENDS DRIVE STOCK"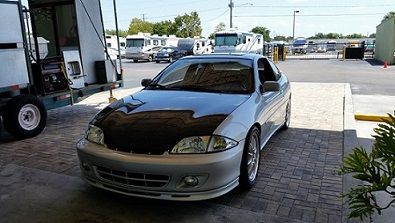 Well if you run the stock pressure I can prob send you my tune if it would help.... I know you've had a ton of issues.
lol.. I have right! First, LSJ injectors didnt work, then I had issues with my new exhaust and header then my fuel pump leaking. Now, everything is done and ready except mounting this AFPR and figuring out how to tune this car the best way possible.
Slowcav, if you are willing to do that man, that would be awesome. Thanks! I can compare my last tune to yours, then make the adjustments you've made at least similarly.
"FRIENDS DON'T LET FRIENDS DRIVE STOCK"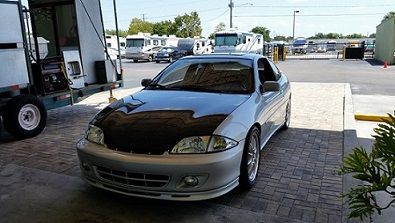 With our ECU you change the injector constant for the size injectors your running. If your going to adjust the fuel pressure then adjust it. Then all VE fields need to be tuned. Then if done right car will be right.
I think I said this in your post when asking about a AFPR, but in your setup this is not really needed. They are better suited for a boosted app, but yes can have gains in a n/a app. just do not thnk they will in this setup.
FU Tuning
Your email current in your profile
Email sent man with my tune... here is the body of the message for reference purposes.....
here is my tune... my mods are
WAI
Pacesetter header
2.25 inch pipe to a magnaflow high flow cat
12 inch resanator
2.25 inch pipe to a Dynomax super turbo muffler
Revco 60mm throttle body
Spec stage 2 clutch
fidanza 7.5 pound flywheel
Saab 36 pound green top injectors
2.4 ecotec intake manifold
On my tune all i did was Change my injector constant, rev limit is 7K,
and i did all the High rpm and low rpm ve tuning in open loop...
*DISCLAIMER*
This is just a base tune for your car. I am in no way responsible for
any damages done to your car from this tune. I am sending this to you
as a base or starter tune. It would be sufficient enough to get the
car running and driveable. Your tuner will have to fine tune it
considering you have cams.