moisture is in the air at all times more in certian areas. like by big bodies of water.

but also you could have made a short in the wiring while you were handling it. also are you using the extension and have you cleaned the terminals and expanded the prongs to makes sure they are connecting properly?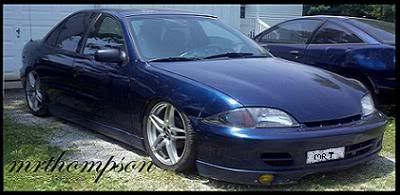 I have re-sprung the terminals in the connector, with no change.
What extension are you referring to?
Since I have had a few people ask for a screen capture of the log....
Edited 1 time(s). Last edited Wednesday, April 18, 2012 9:49 AM
Attachments

crank crazy log.gif (44k)

did you do the crank relearn? it has to be done every time the sensor is unpluged

I did with HPTuners, but it didn't seem to change anything at all.
.
So bad icm was causing this. Running like a raped ape. Stupid happy!!!!
Passed echeck and ordered my plates!
good deal.


- Your not-so-local, untrained, uncertified, backyard mechanic. But my @!#$ runs

Was out cruising around. Everything is still perfect.