Alright guys, despiratly needing some help here. We are building a race car out of a 1996 cav z24. One of my IDIOT friends got rid of most of the wiring that runs to the passenger side in the dash which im assuming is for pass lock. Now the dang antitheft light is on, and well, now it starts and dies. He also got rid of the OBD-II port. Any way to bypass that? I know theres alot of ways people do it(leave key on for 10 min) stuff like that but i think i need to permantently get rid of this. Any help would be greatly appreciated!! Thanks

I do not want to have to sell the engine and scrap this car!!

If its a "race car" then install a stand alone system....that should do it

GMR has got nothing on this
There are 3 parts to the system.
The keyswitch
The ECU
The Gauge cluster.
Whichever one is missing, needs put back.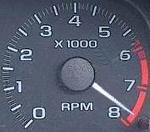 i find it amusing that SHOoff has nothing better to do but follow me around & be an unhelpful dick in even cross-forum. - Jon Mick
THERE IS A MODULE YOU CAN BUY OFF EBAY, LOOK UP PASSLOCK BYPASS