i never ever ever have knock unless i downshift and floor it. i can go from cruising to WOT in any gear and not get knock. i can got foot the the floor in 5th all the way to the limiter and not have knock...what octane gas and spark plugs are you using?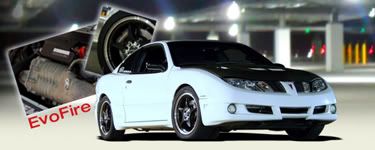 I run 94 and using one step colder NGK's

Alot of it will be the stock exhaust im sure. Ive got my Pacesetter here just waiting for my cat to show up and itll be going on hopefully next week. Ill update if it gets better

what about cooling? what do you have for cooling?
also, i have learned (been told) that the reflash pulls 8* no matter what.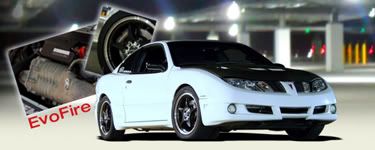 Ill be intercooled as of this weekend as well. But i get retard even in the morning when my IAT's are like in the 80's.

If it pulls 8* all the time then that would make more sence. But when it is hotter I do hear some knock thats why I stay ou of boost once my IAT's are above 130-140 or so

I never HEAR knock on my car...not my dads 77 chevy is like a damn door knocker you can hear and feel that thing knock..lol id say get your intercooler setup on, and then go from there. I now notice less knock with a better cooling setup then I did before.