I've been debating on what pistons to run on my eco cavalier; 8.9:1 or stock. I want to run the lower compression due to the size of the turbo but I honestly have no clue how to tune for the lower compression and would need to break in the engine on a tune for the compression. Any hints or tips?
"You can only feed them semen for so long before their legs fall off."
I'm running at 8:1 give or take... it'll need more timing.

You'll notice it right away as you step on the gas that the car will have NO guts off the line. A lot of tuning of the timing tables will fix a lot of that.

-Chris-



-Sweetness-
-Turbocharged-
Slowly but surely may some day win this race...

And it will need hotter spark plugs.

jason norwood wrote:

And it will need hotter spark plugs.
Even with forced induction? I was planning on a 2 step colder plugs. Precision 300-6157, inter-cooled, 8.9 compression pistons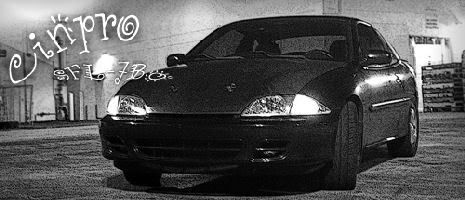 No he is not saying that he has forced induction. He is only lowering compression which will reduce the heat produced in the combustion process.
Yes with forced induction you will need a cooler plug as the boost is generating more heat, often times I have seen lowered compression with 7psi using a stock heat range.

Thanks for clearing that up for me, two thumbs up!